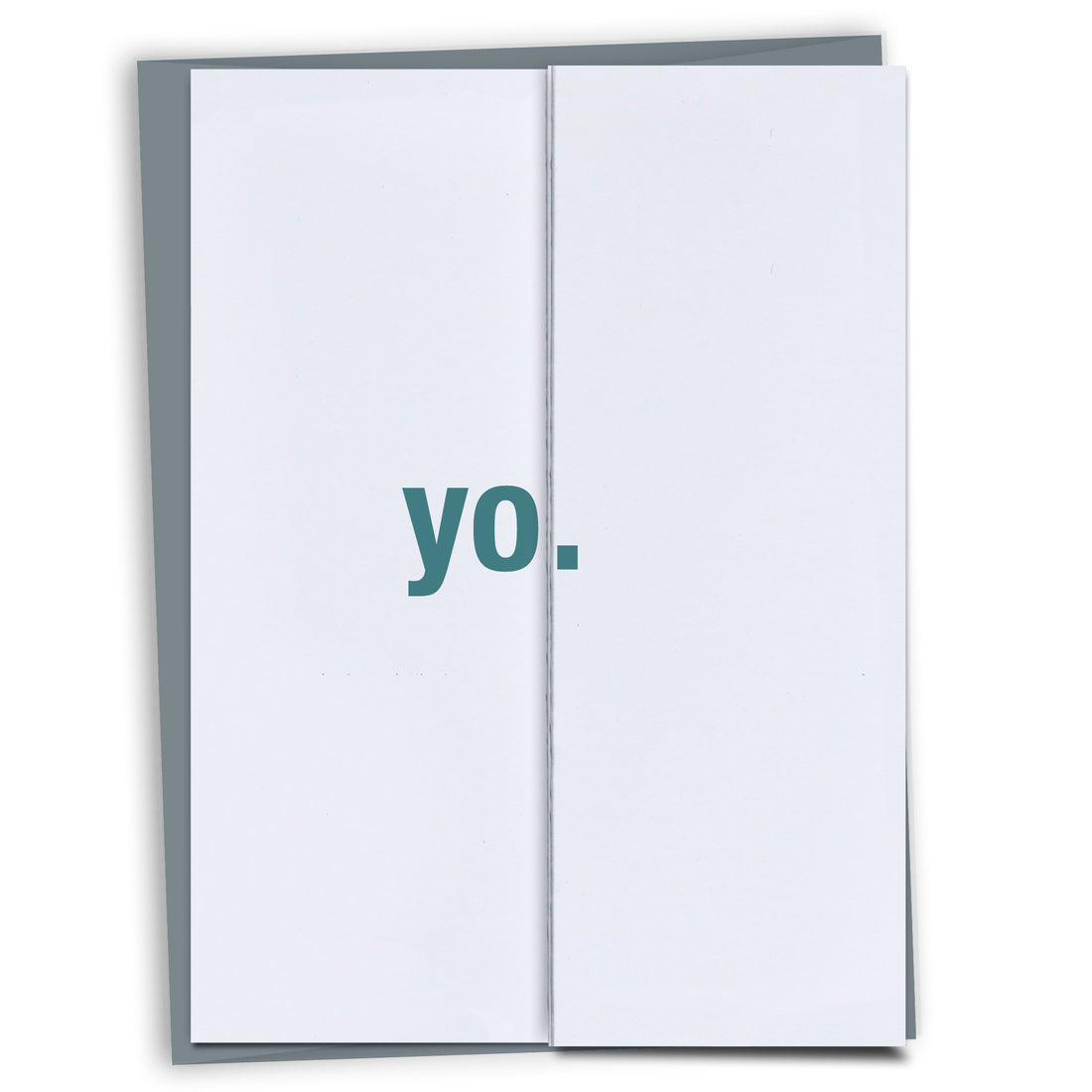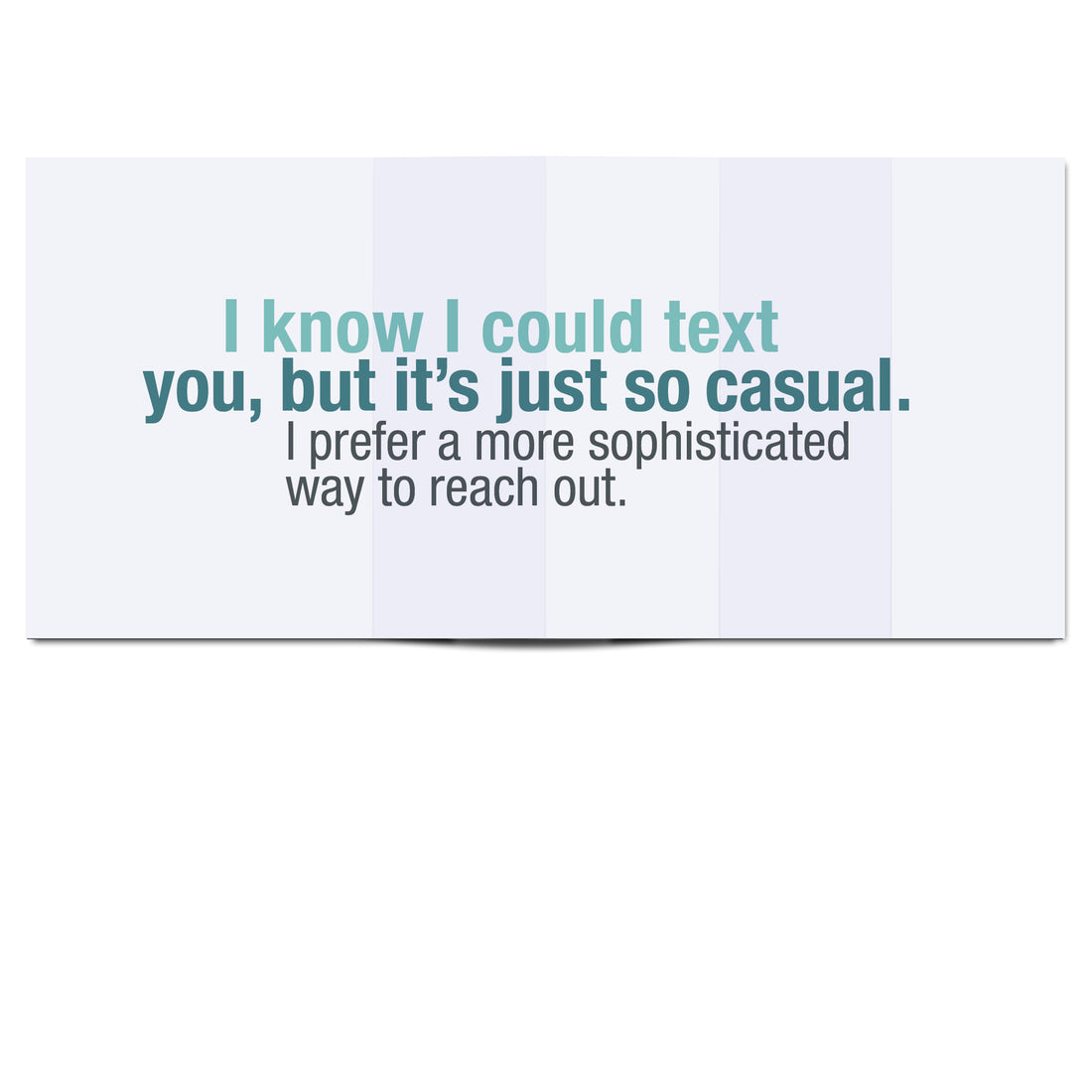 Because you may be a grown-up, but damned if you are going to act like one.
Folded: Yo.
Unfolded: I know I could text you, but it's just so casual. I prefer a more sophisticated way to reach out. 
Folded size (A6): 4.5 x 6.25 in.
Unfolded size: 13.5 x 6.25 in.
Fold-out cards open to reveal a hidden message. Ships with regular postage stamp; includes matching envelope.
Made in the USA
Yo
Very easy to order and fast delivery. Love quality of product - substantial card stock and quality envelopes. However coloring on cards was not of the quality of card bought from commercial stores - these were blank white while those in stores are green with white boarder. Guess I expected that for the same price to get the same quality.
Adorable and funny cards - super fast shipping too! Thanks so much!
I received this card very quickly and it arrived as pictured. I can't wait for the recipient to receive this card, I know she'll love it!
Awesome! It's exactly as pictured. The little tip for placing the card in the envelope is important so don't dismiss that.
Arrived quickly. And so so cool. I know my friend will love it!!