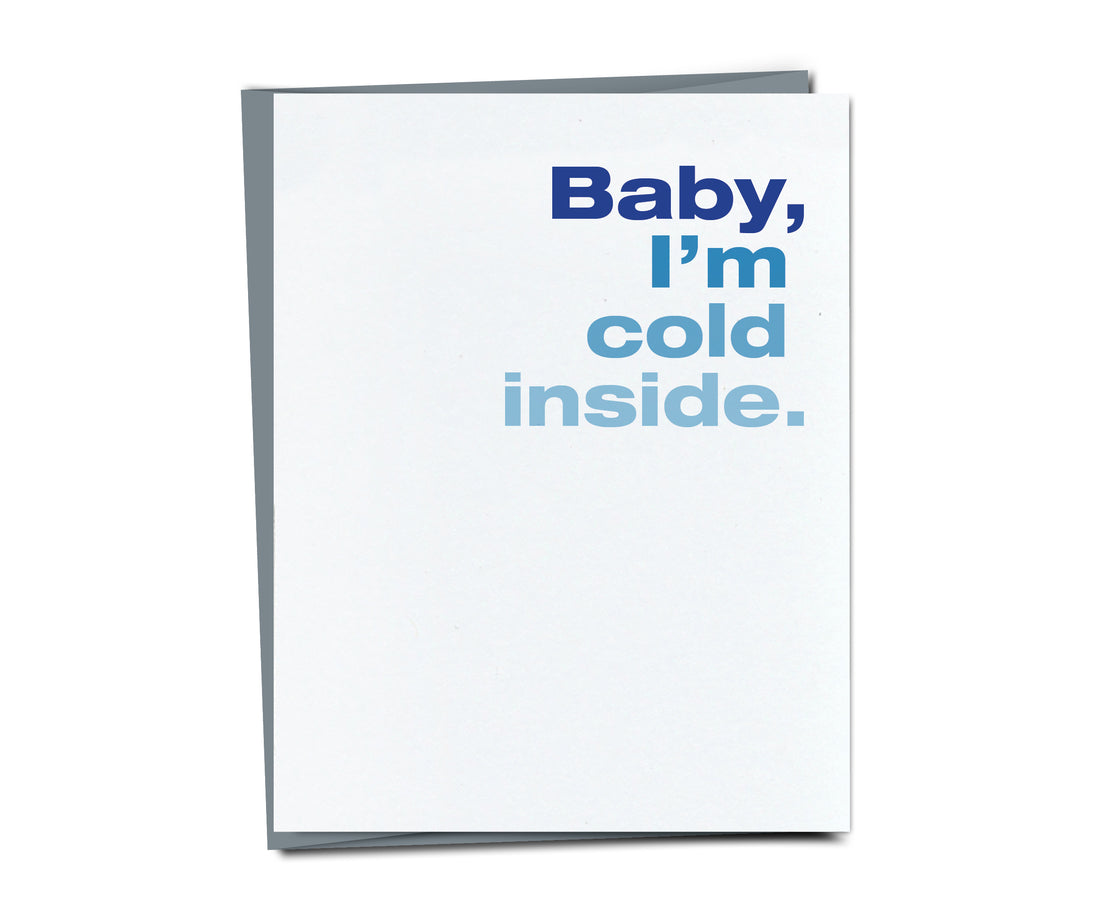 Inject some sass and wit into the holiday season or as a cheeky flirty message for that special someone - Baby, I'm Cold Inside. With its clever play on words, this card playfully mocks the iconic song "Baby, it's cold outside" and adds a deliciously snarky twist. It's a surefire way to spark laughter and create an unforgettable moment of lightheartedness.

Who needs sappy sentiments when you can bring a sarcastic smirk to their face? Embrace the holiday spirit with this card that oozes snark and let your loved ones know that you're not just feeling the winter chill, but also keeping the humor alive.
Blank inside; includes matching envelope.
Folded size (A2): 4.25 x 5.5 in.
Made in the USA