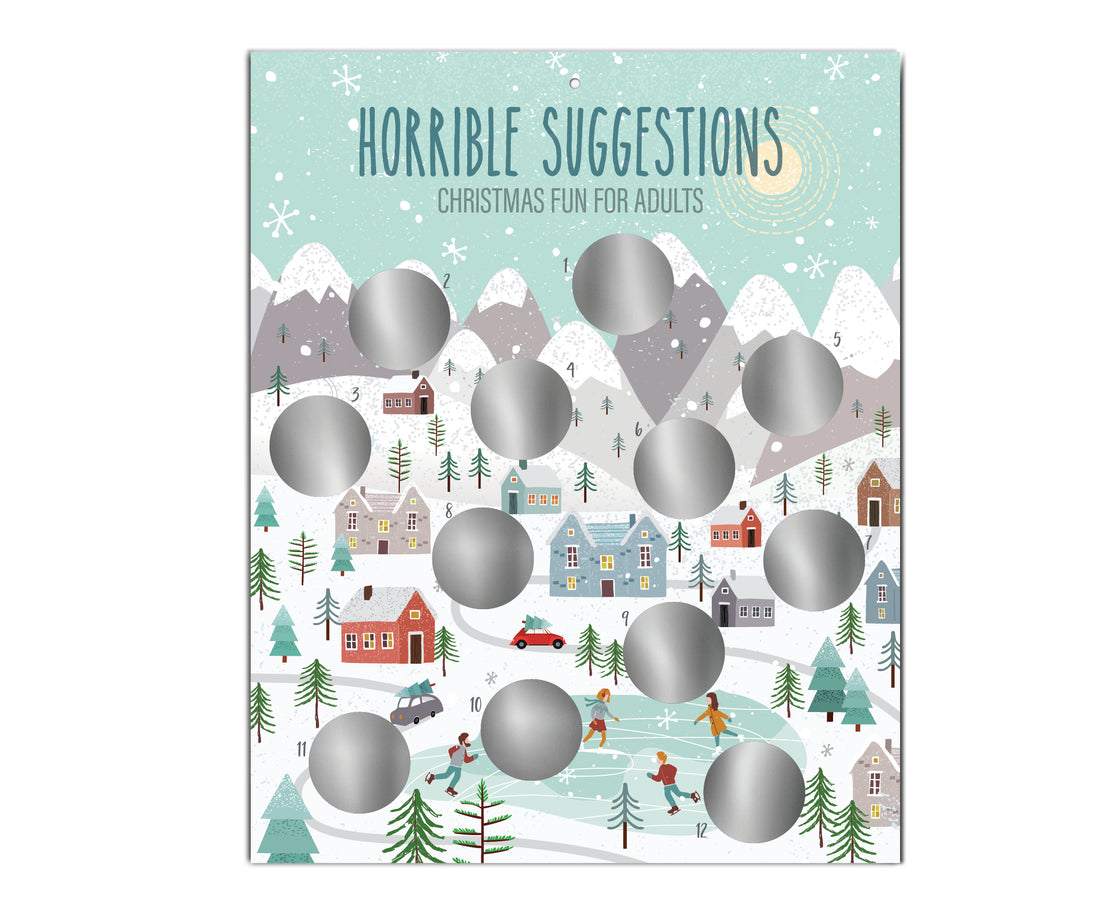 Horrible Suggestions Adult Advent Calendar
Countdown the days to Christmas with this somewhat inappropriate advent calendar! For adults only: one horrible suggestion per day for twelve days, or scratch them off all at once. 8x10" size; hole-punched at top for hanging, cello-sleeved.

Under the scratch-offs (only look if you don't want to be surprised!):
----------
- Get yourself added to some naughty lists.
- Start asking kids for proof that Santa is real.
- Compliment a neighbor on their new bulbs.
- At the gym, call everyone working out an ugly sweater.
- Put that "ho" in holiday!
- Kick off a Merry Christmas/Happy Holidays debate for fun.
- Santa Practice! Grab that list, find an old man's lap, & prove how good you've been.
- Order take-out! Make sure to request it be gift-wrapped.
- Self on the Elf.
- Better climb into that chimney to make sure Santa will fit.
- See how many times you can jingle it all the way.
- Act out Jesus' birth.

© 2023 Heather Abbott. All rights reserved.
(3) 8 x 1 in. sheets
12 stickers per sheet
Total of 36 stickers
Professionally printed in the USA.