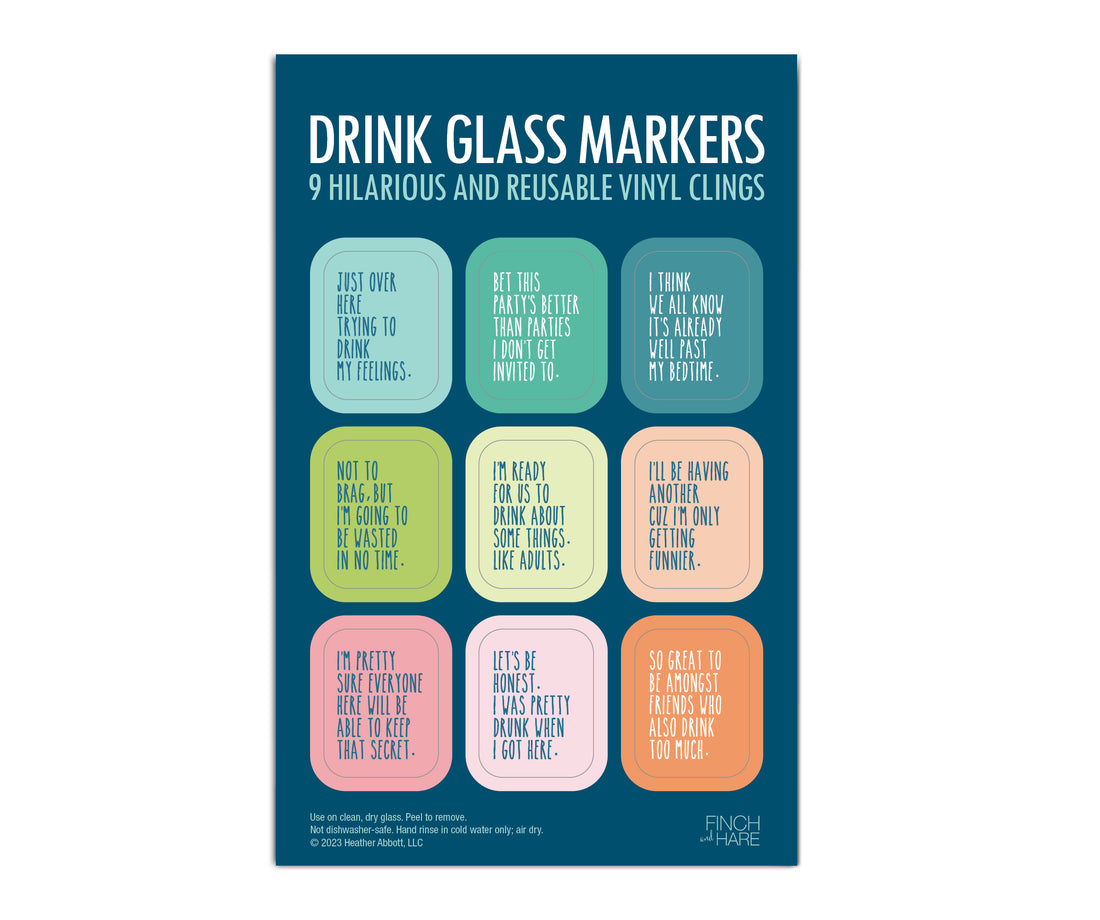 Funny Drink Glass Markers
Set of nine reusable and hilarious vinyl clings to identify glasses at get together. Works on clean glass. Professionally printed. 5.5x8.5". Phrases include:

• Just over here trying to drink my feelings.
• Bet this party's better than parties I don't get invited to.
• I think we all know it's already well past my bedtime.
• Not to brag, but I'm going to be wasted in no time.
• I'm ready for us to drink about some things. Like adults.
• I'll be having another cuz I'm only getting funnier.
• I'm pretty sure everyone here will be able to keep that secret.
• Let's be honest. I was pretty drunk when I got here.
• So great to be amongst friends who also drink too much.

© 2023 Heather Abbott. All rights reserved.