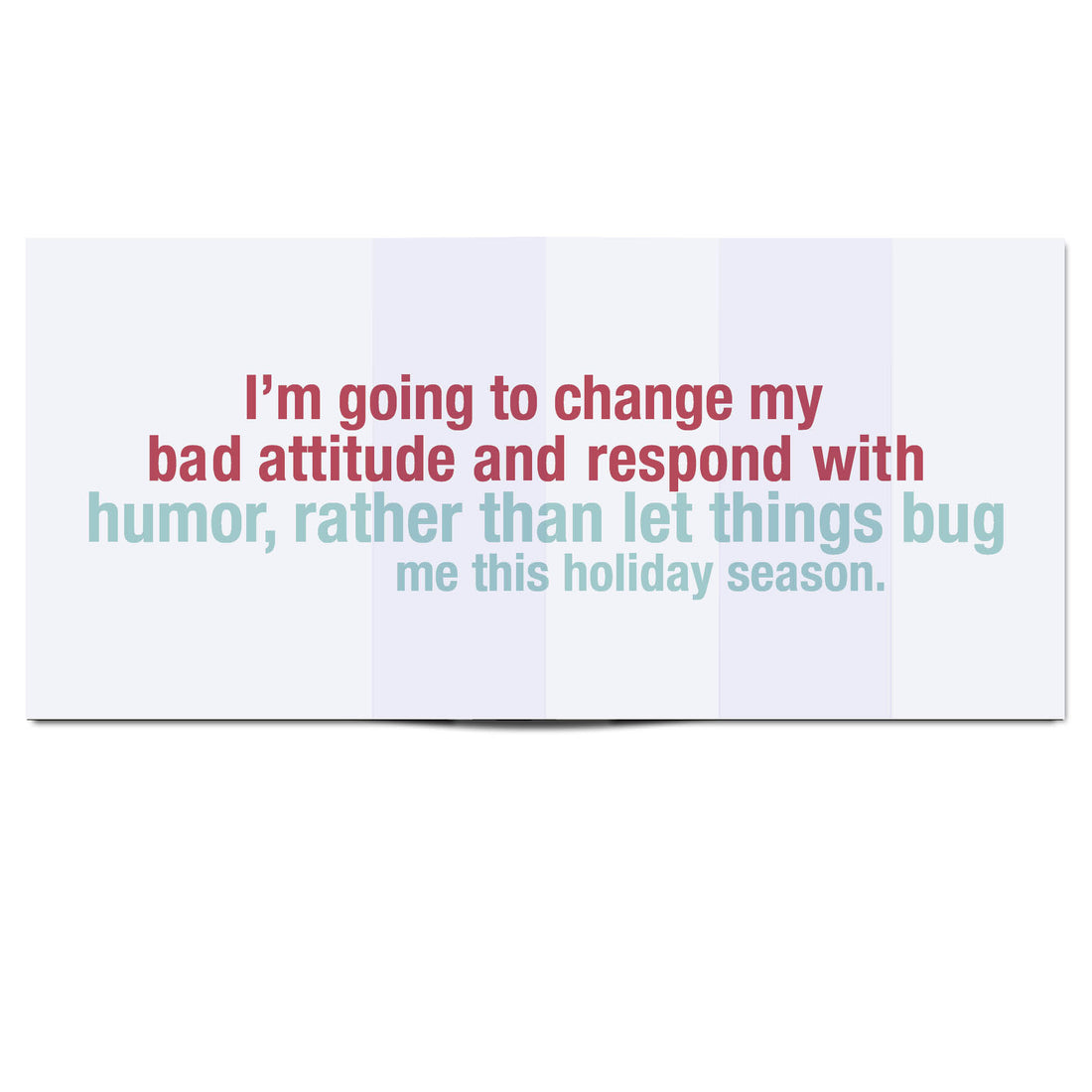 It's been that kind of year. Make your friends and family laugh with this funny Christmas, Hanukkah or holiday card.
Folded: bah humbug
Unfolded: I'm going to change my bad attitude and respond with humor, rather than let things bug me this holiday season.
Folded size (A6): 4.5 x 6.25 in.
Unfolded size: 13.5 x 6.25 in.
Fold-out cards open to reveal a hidden message. Ships with regular postage stamp; includes matching envelope.
Made in the USA