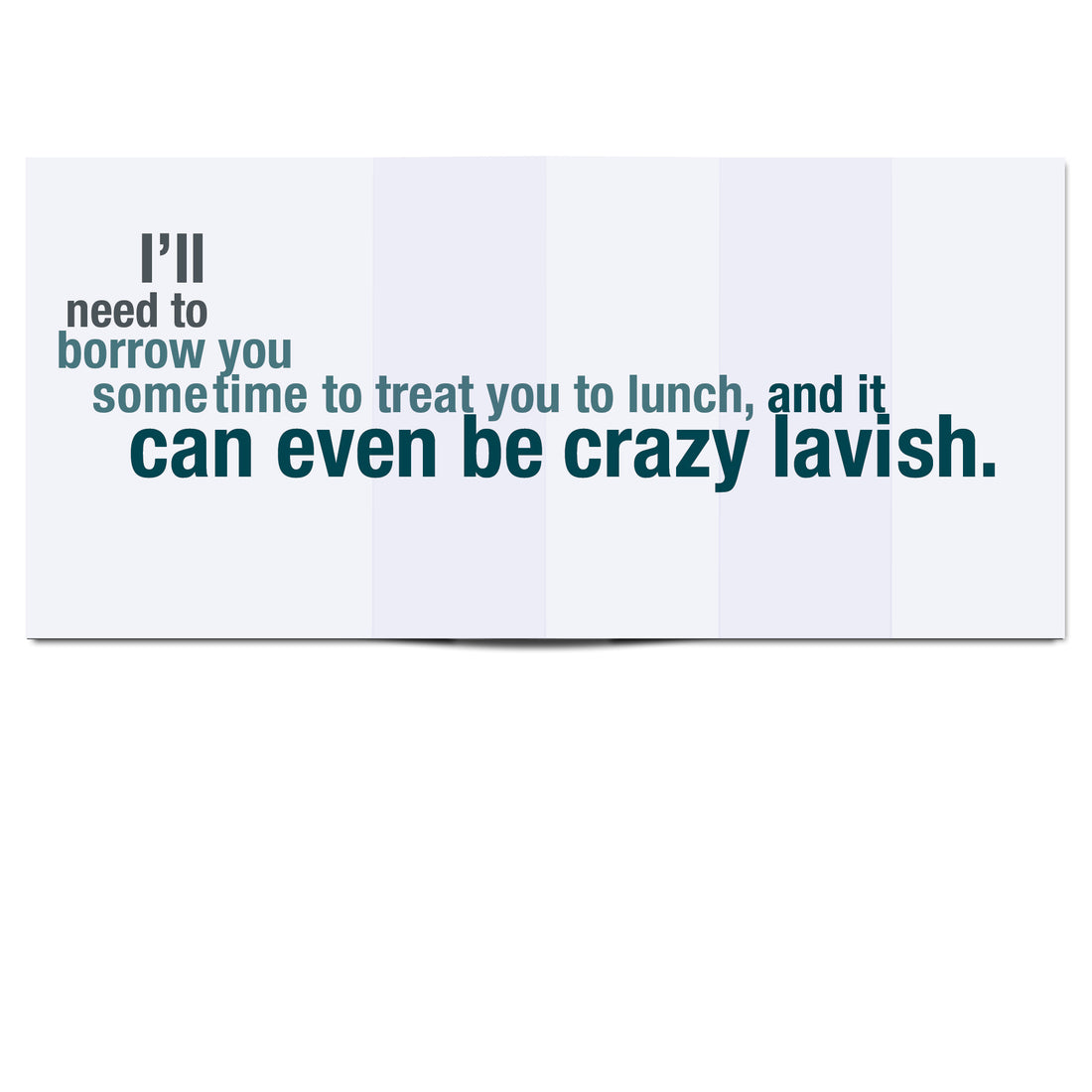 Treat me so I can treat you!
Folded: I'll need to borrow some cash.
Unfolded: I'll need to borrow you sometime to treat you to lunch, and it can even be crazy lavish. 
Folded size (A6): 4.5 x 6.25 in.
Unfolded size: 13.5 x 6.25 in.
Fold-out cards open to reveal a hidden message. Ships with regular postage stamp; includes matching envelope.
Made in the USA
*Item not available for wholesale.
Arrived promptly and was packaged with care. The card's accordion style surprise is super effective. Would definitely order again!
Loved this card! Very well made! Mine got lost in the mail and a new one was sent out which came very quickly! I gave this to my mom for her birthday, she loved it!!