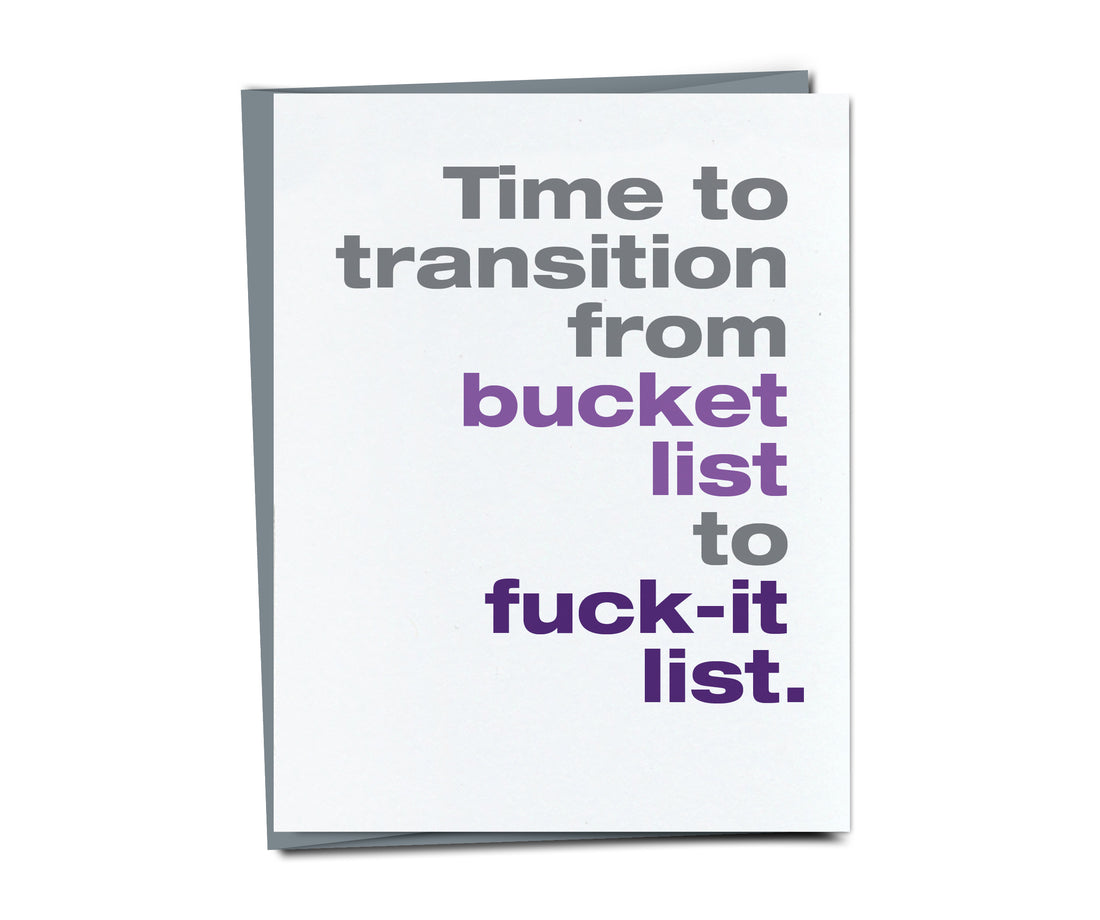 Time to transition from bucket-list to bucket-list! A card that's a fearless choice for birthdays, retirements, or as a bold pick-me-up during tough times like illness or cancer support. Step away from the ordinary and send a card that speaks to your friend or loved one's rebellious spirit.

No more beating around the bush or dwelling on what-ifs. This card throws caution to the wind and encourages recipients to embrace a devil-may-care attitude. It's a hilarious reminder that life is too short to waste on regrets or holding back. So, whether it's another trip around the sun, bidding farewell to the daily grind, or fighting through challenging moments, this card screams, "Let's live life on our terms!"
Blank inside; includes matching envelope.
Folded size (A2): 4.25 x 5.5 in.
Made in the USA