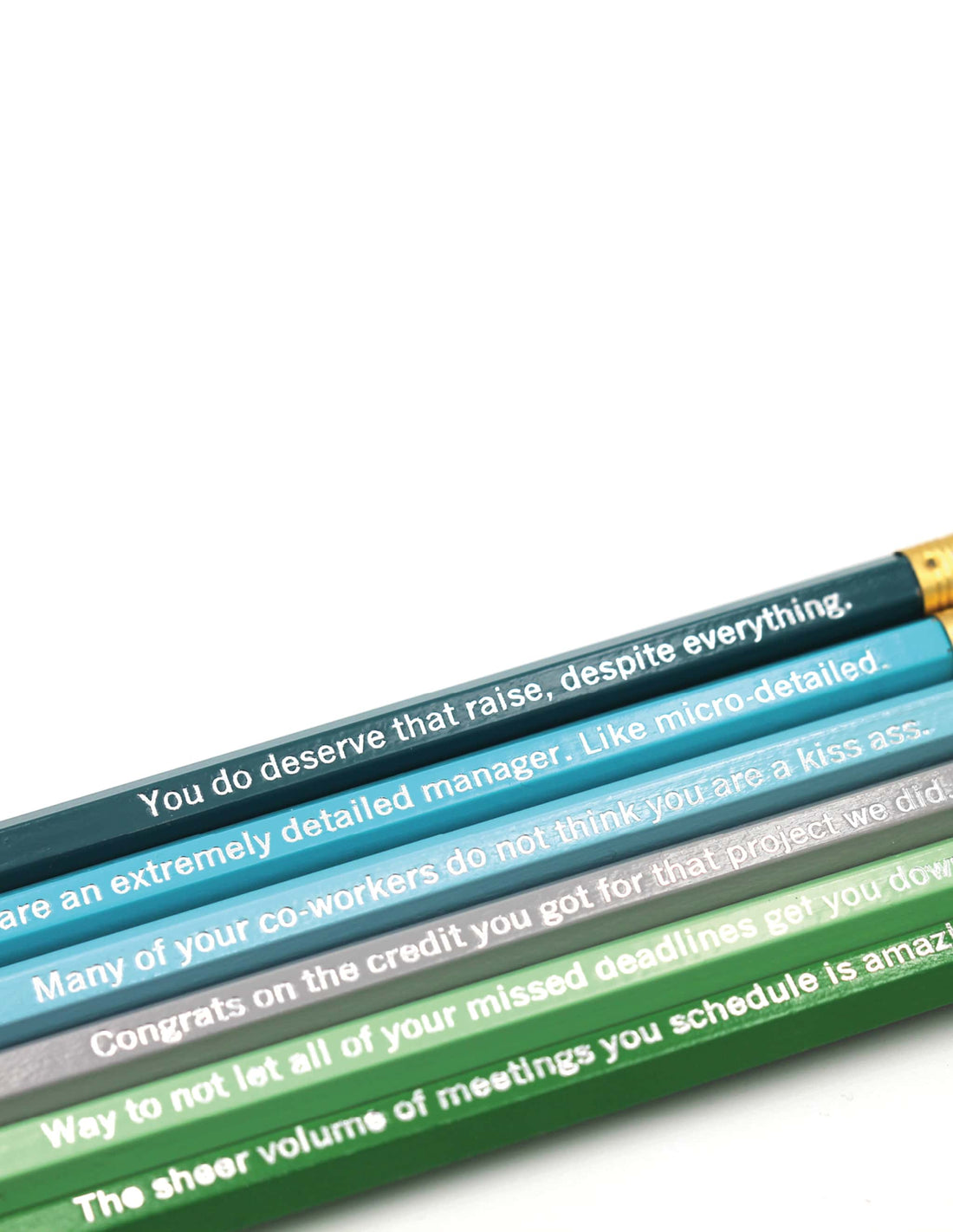 Funny Co-Worker Pencil Set - perfect for a work white elephant gift exchange or co-worker birthday.
Set of 6:
You do deserve that raise, despite everything.

Way to not let all of your missed deadlines get you down. 

You are an extremely detailed manager. Micro-detailed. 

Many of your co-workers do not think you are a kiss ass. 

Congrats on the credit you got for that project we did. 

The sheer volume of meetings you schedule is amazing.
the first part of my holiday gift list for some of my clients...the whole gift will orbit around this clever little pencil set
These will elicit laughter from my o workers on the first day they return to the office!!