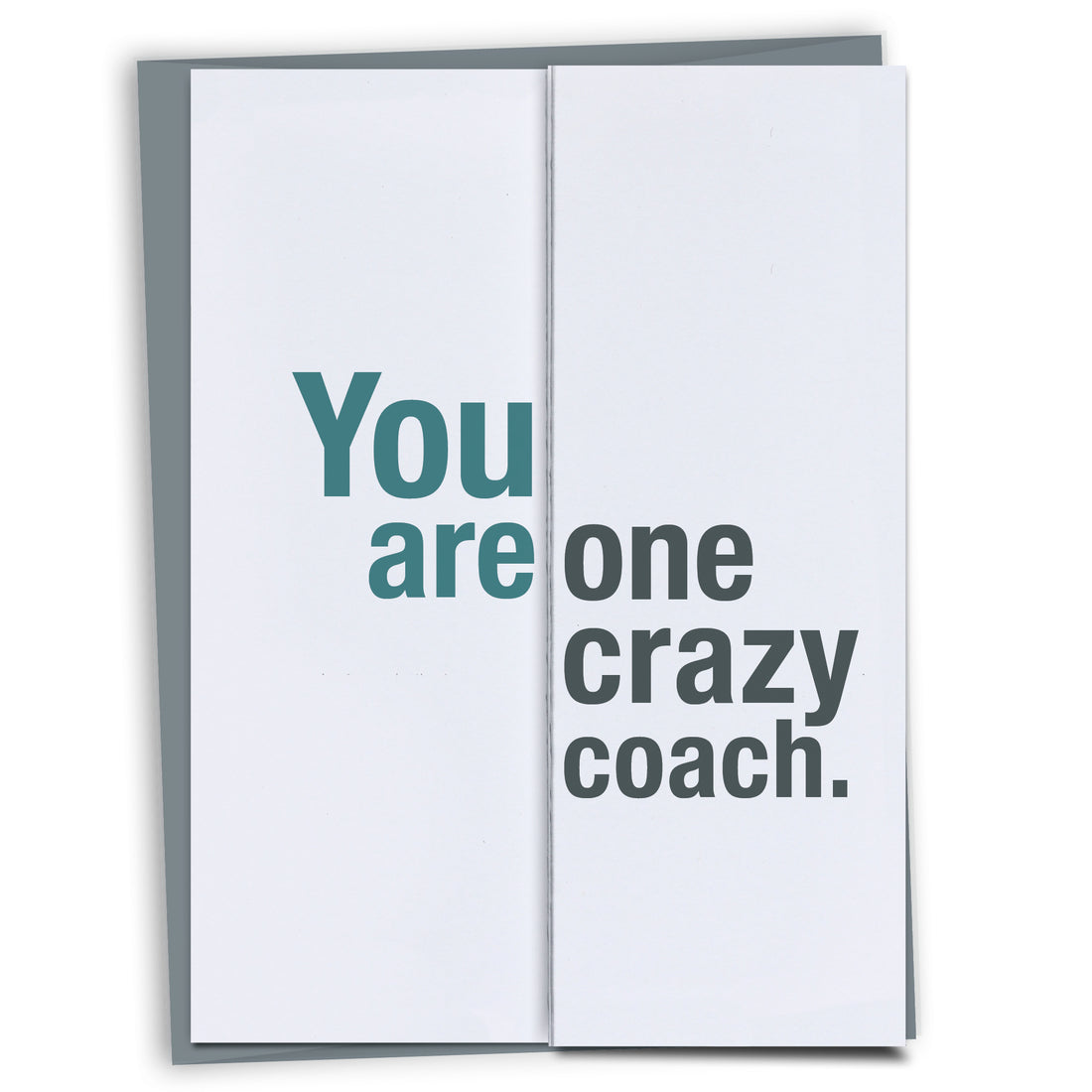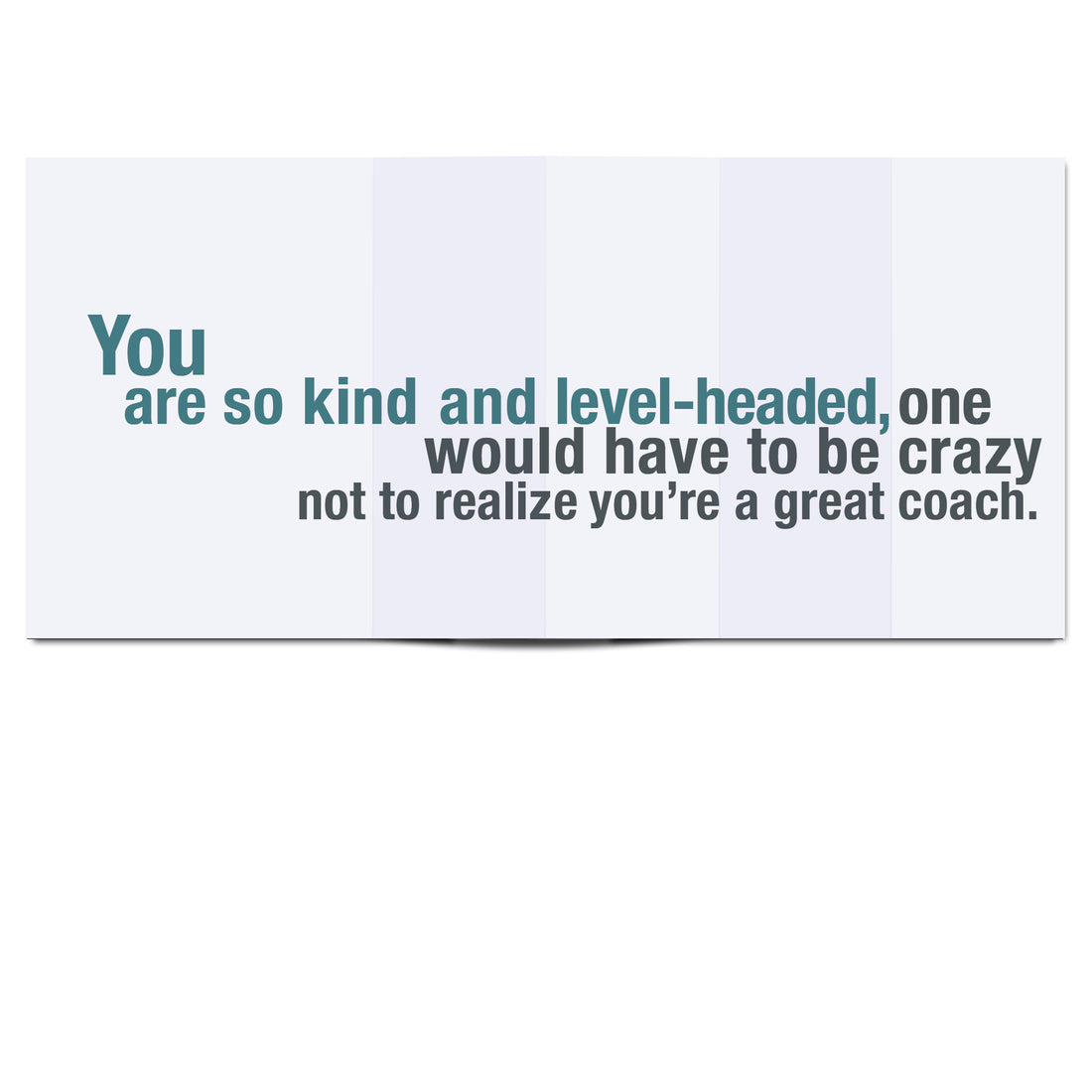 Crazy Coach Thank You Card
They must be crazy to do that job. Thank them already. 
Folded: You are one crazy coach.
Unfolded: You are so kind and level-headed, one would have to be crazy not to realize you're a great coach.
Folded size (A6): 4.5 x 6.25 in.
Unfolded size: 13.5 x 6.25 in.
Fold-out cards open to reveal a hidden message. Ships with regular postage stamp; includes matching envelope.
Made in the USA
*Item not available for wholesale.