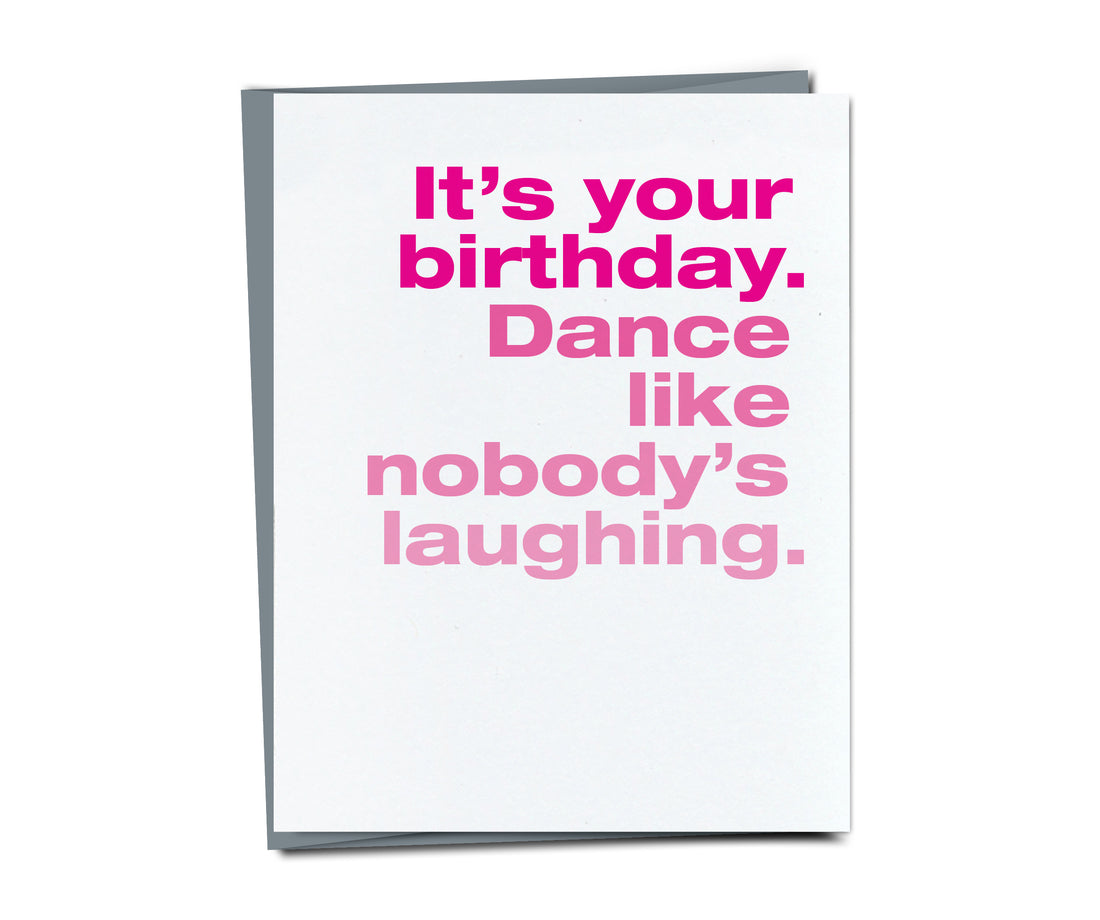 Dance Like Nobody's Laughing - Hilariously cheeky greeting card that's ready to kick their birthday celebration up a notch! A perfect choice for adding a whole lot of fun and laughter to their special day.

Who cares about judgment when it's time to party? Encourage that shy birthday star to let loose and dance like nobody's watching – especially if they're laughing. It's a playful reminder that birthdays are all about embracing joy and making memories that will have everyone in stitches.
Blank inside; includes matching envelope.
Folded size (A2): 4.25 x 5.5 in.
Made in the USA