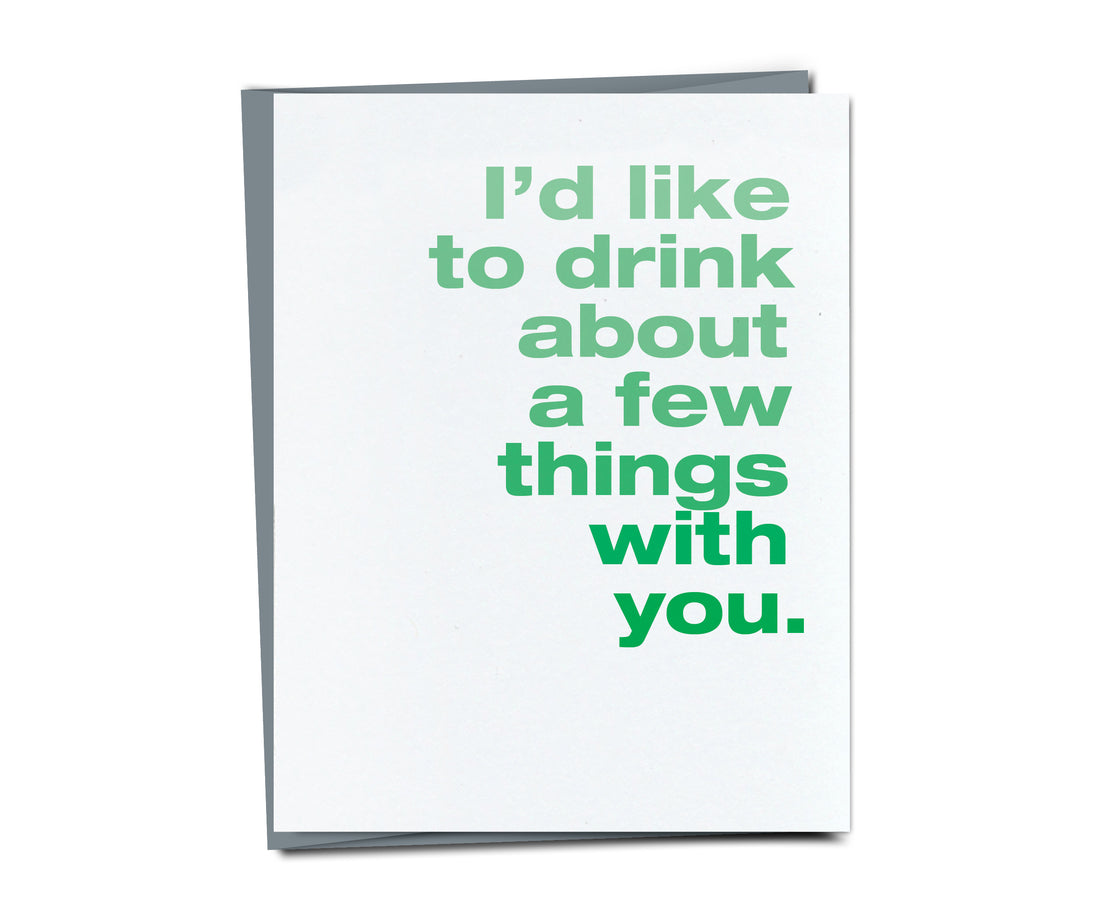 I'd Like to Drink About a Few Things with You - This card is the ultimate choice for those times when you'd rather unwind, have a good laugh, and enjoy some liquid therapy with a friend. When life throws curveballs and serious conversations loom, why not approach them with a touch of humor and a refreshing beverage in hand? Raise a glass together and trade in "talking over some things" for clinking glasses and bonding over a drink.

Cheers to the moments that remind us to find joy amidst life's challenges. And what better way to do that than with a trusted friend and a shared sense of humor?
Blank inside; includes matching envelope.
Folded size (A2): 4.25 x 5.5 in.
Made in the USA