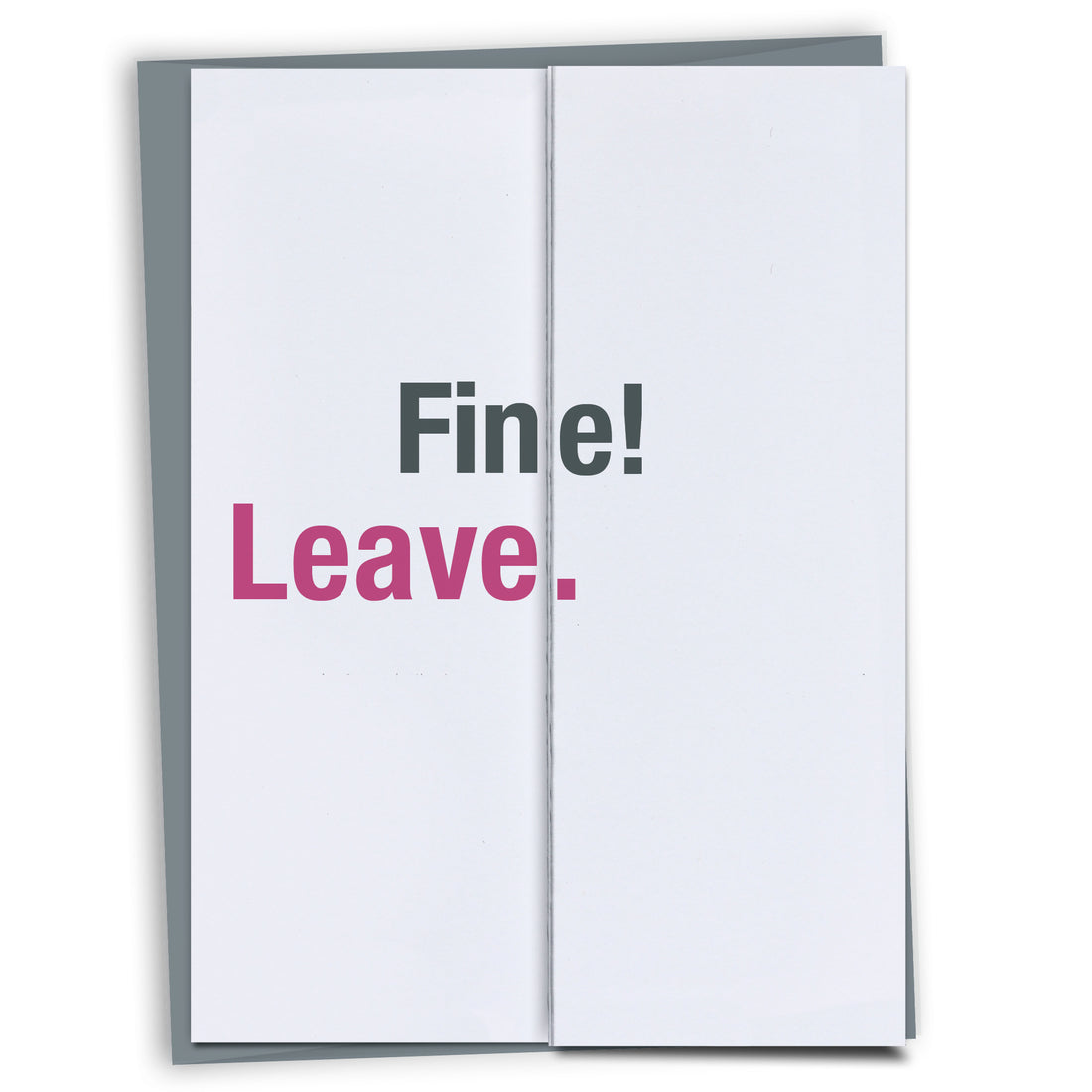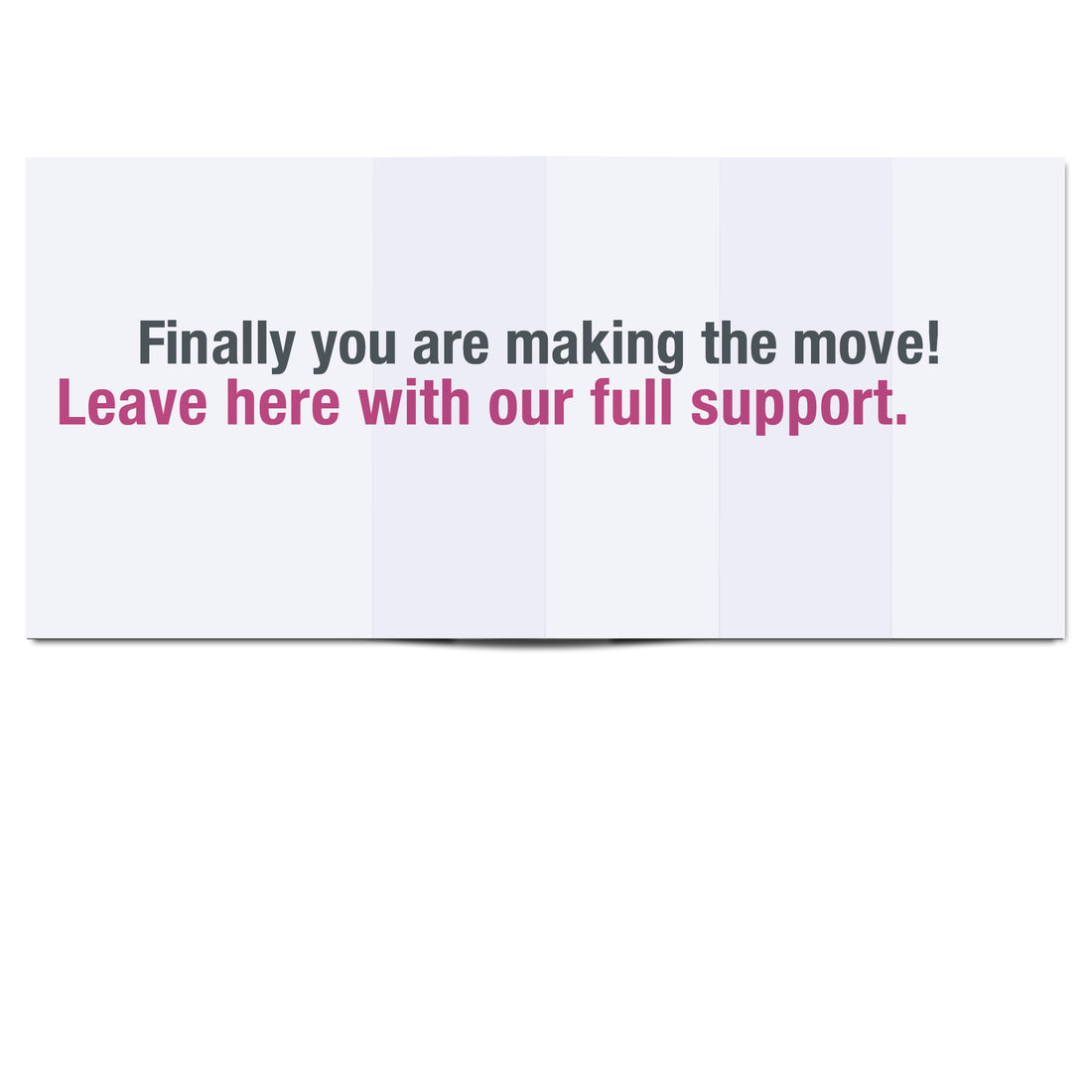 This snarky card works for any jerk that is leaving you - retirement, new job, move, graduation. 
Folded: Fine! Leave.
Unfolded: Finally you are making the move! Leave here with our full support.
Folded size (A6): 4.5 x 6.25 in.
Unfolded size: 13.5 x 6.25 in.
Fold-out cards open to reveal a hidden message. Ships with regular postage stamp; includes matching envelope.
Made in the USA
Exactly right!
Loved the sentiment...both opened AND closed! Cute and clever. Was printed on nice cardstock in vibrant color.
Absolutely love this card and can't wait to give it to our coworker who is leaving!
Shipping was super quick! Quality is A+