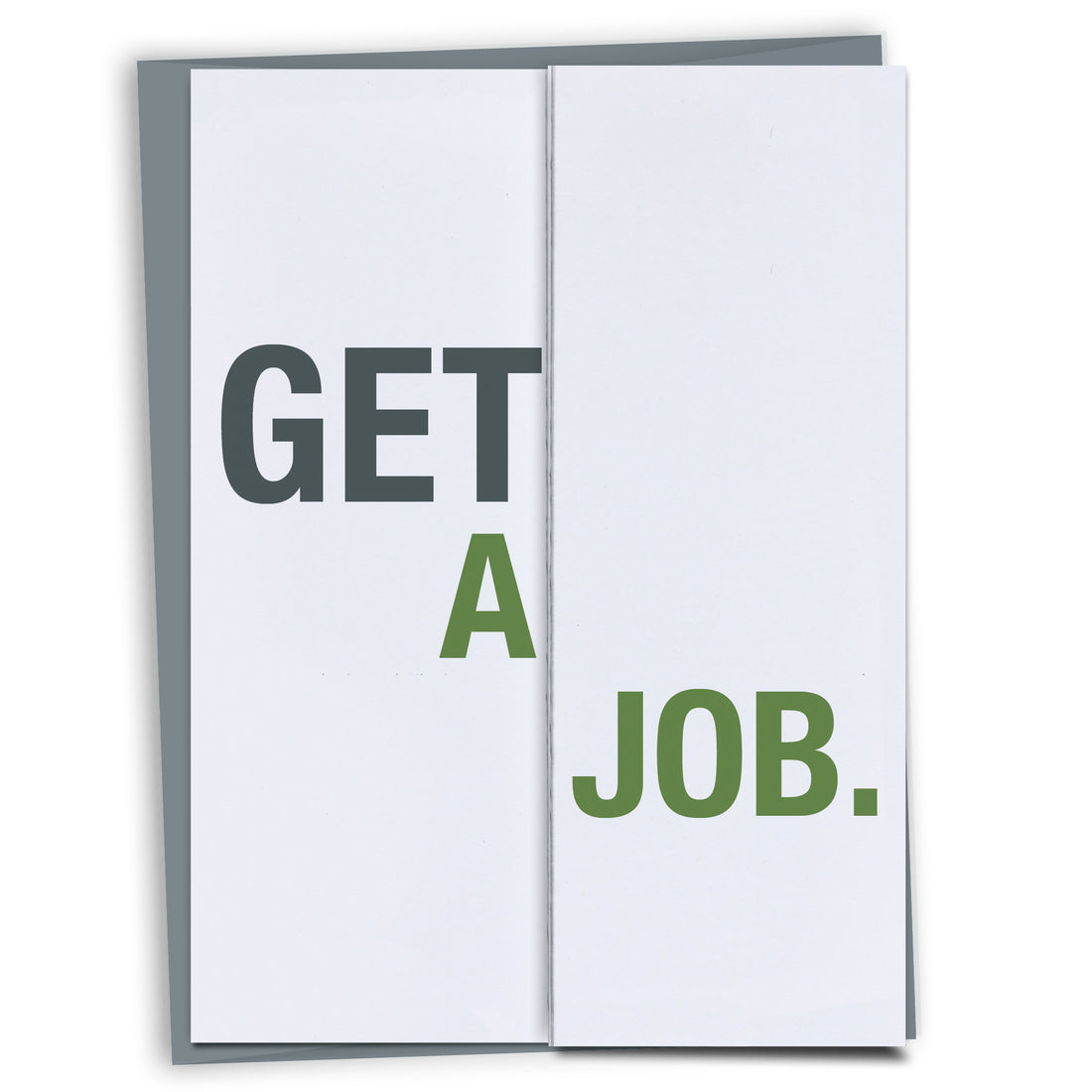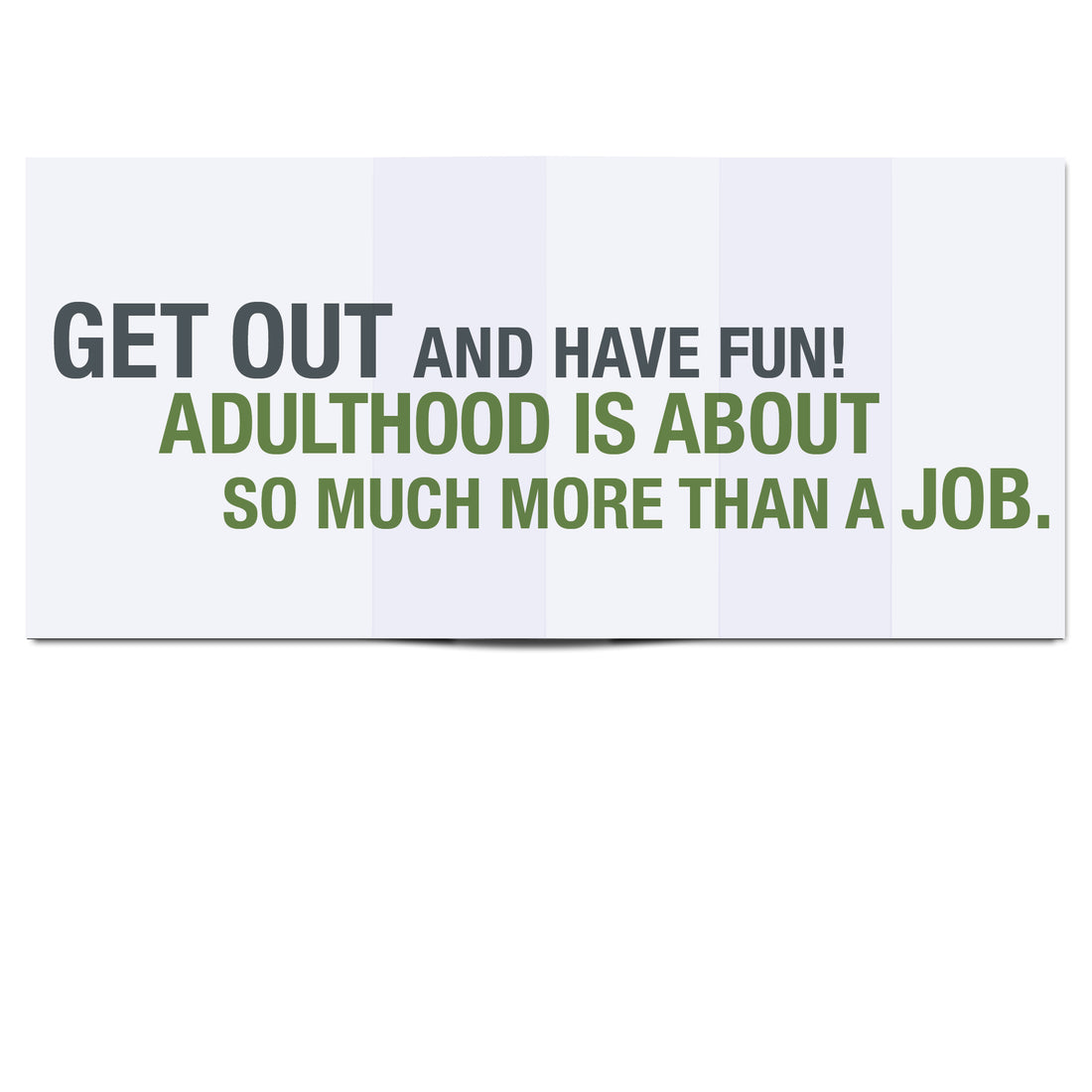 It's time, my friend. It's time. Get a job.
Folded: Get a job
Unfolded: Get out and have fun! Adulthood is about so much more than a job.
Folded size (A6): 4.5 x 6.25 in.
Unfolded size: 13.5 x 6.25 in.
Fold-out cards open to reveal a hidden message. Ships with regular postage stamp; includes matching envelope.
Made in the USA
fun cards; they make me seem very clever ;)
fun cards; they make me seem very clever ;)