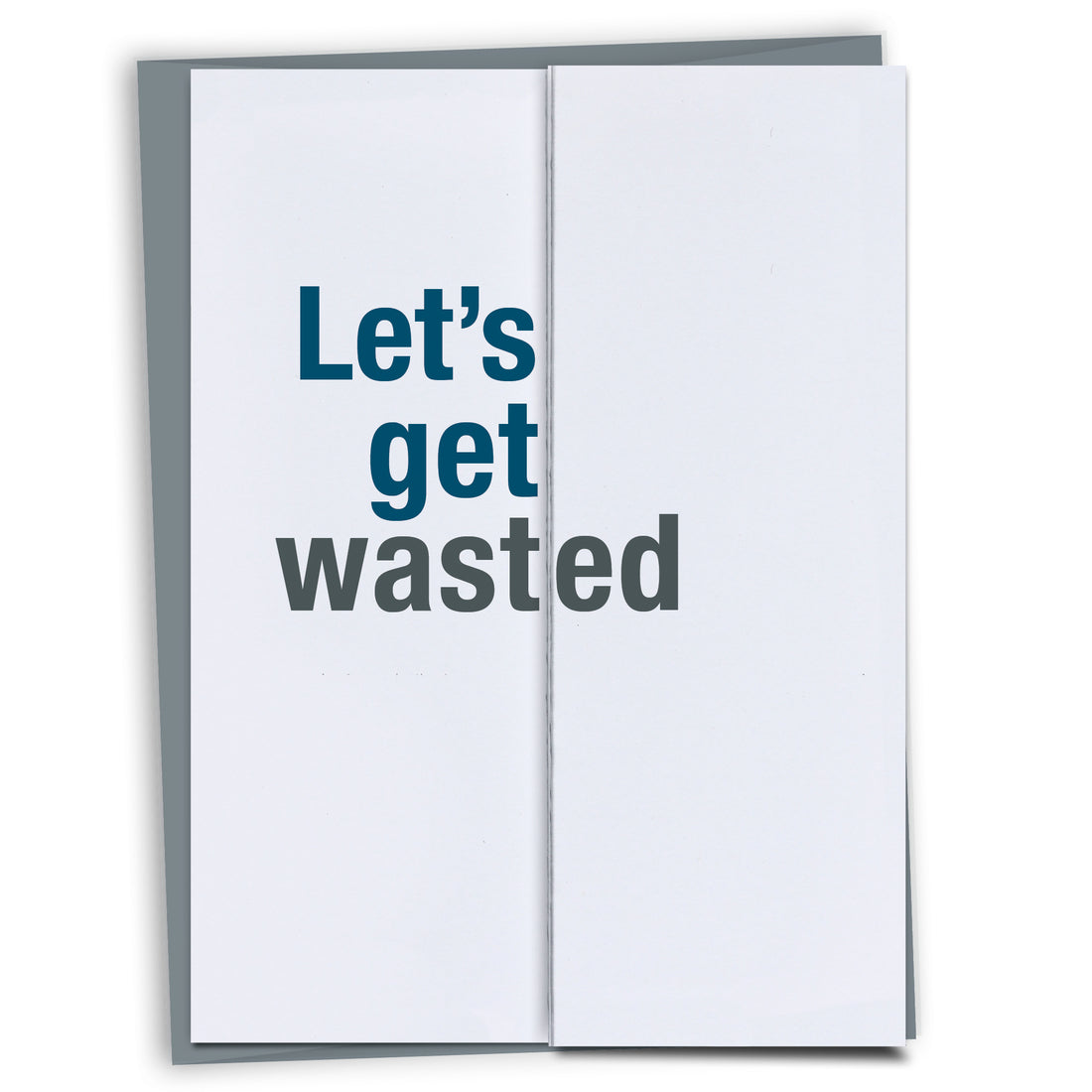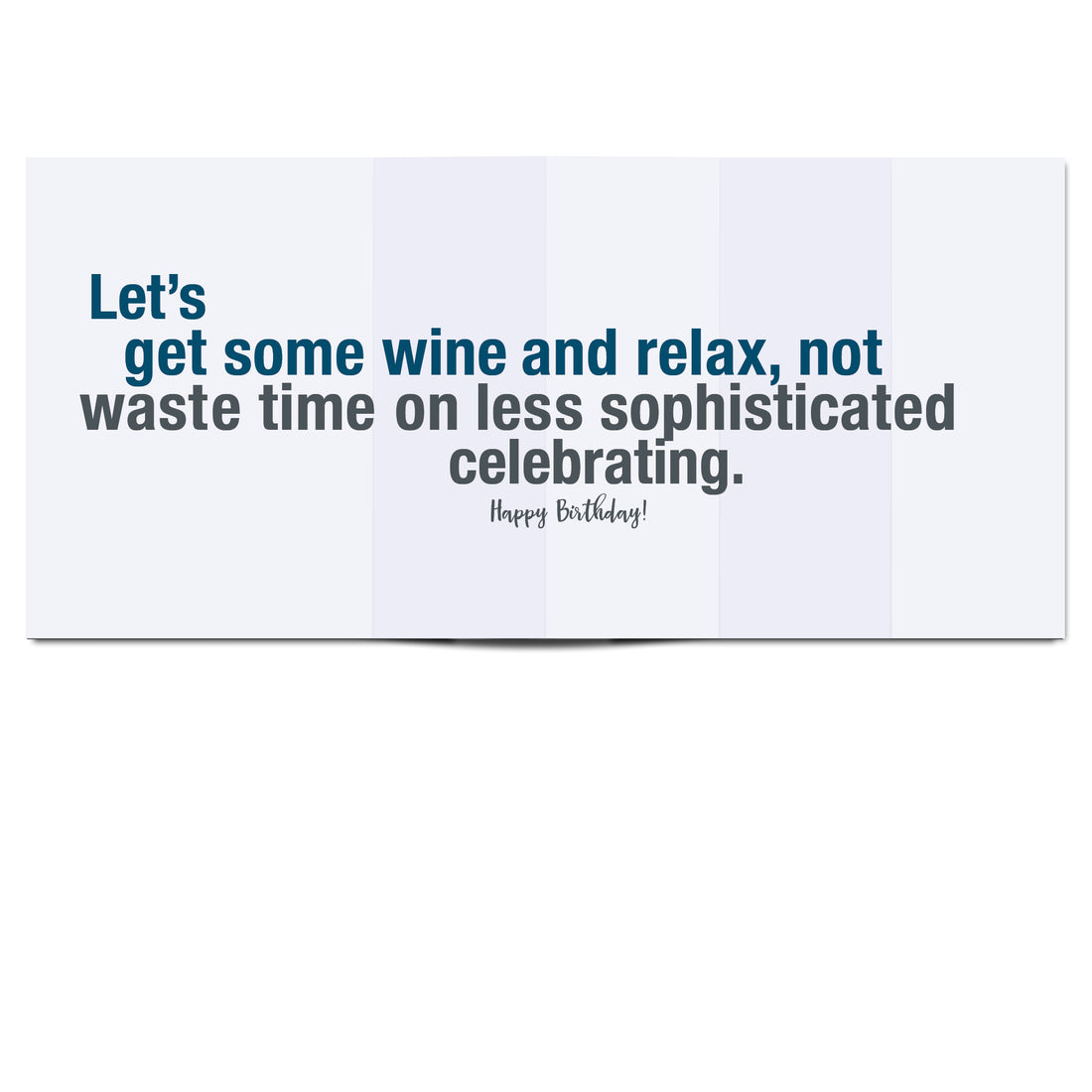 You know what your friend really wants to do for their birthday.
Folded: Let's get wasted
Unfolded: Let's get some wine and relax, not waste time on less sophisticated celebrating. Happy Birthday!
Folded size (A6): 4.5 x 6.25 in.
Unfolded size: 13.5 x 6.25 in.
Fold-out cards open to reveal a hidden message. Ships with regular postage stamp; includes matching envelope.
Made in the USA
Hilarious! Card was a hit.
Sentiments to perfect NOT to share!
Great item & fast shipping!
The card is awesome! It shipped out next day and was delivered in no time. I didn't realize how thick it is with being folded over but it still looks great. Just something to consider if mailing out to a friend or family member.