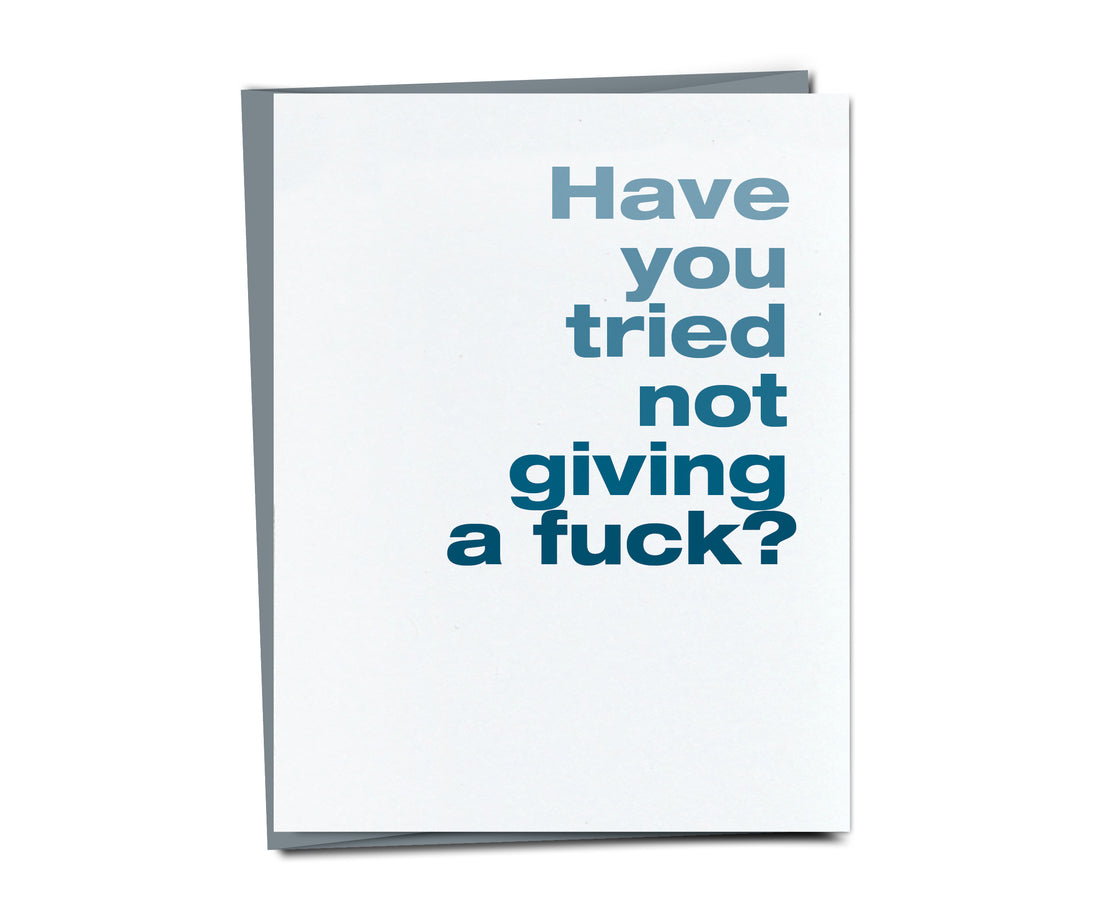 Have you tried not giving a fuck? Life can be a total shitshow, right? This is a snarky reminder for those tough times. When everything feels like a never-ending circus, sometimes the best strategy is to say "screw it" and let go of the unnecessary crap. This card is a sassy invitation to embrace a carefree attitude and give fewer fucks about the things that don't really matter.

So, encourage your friend or loved one to raise a middle finger to the drama and remind them that they're strong enough to navigate through this mess. With a healthy dose of irreverence and a sprinkle of humor, they'll find their way and come out even more badass on the other side.
Blank inside; includes matching envelope.
Folded size (A2): 4.25 x 5.5 in.
Made in the USA