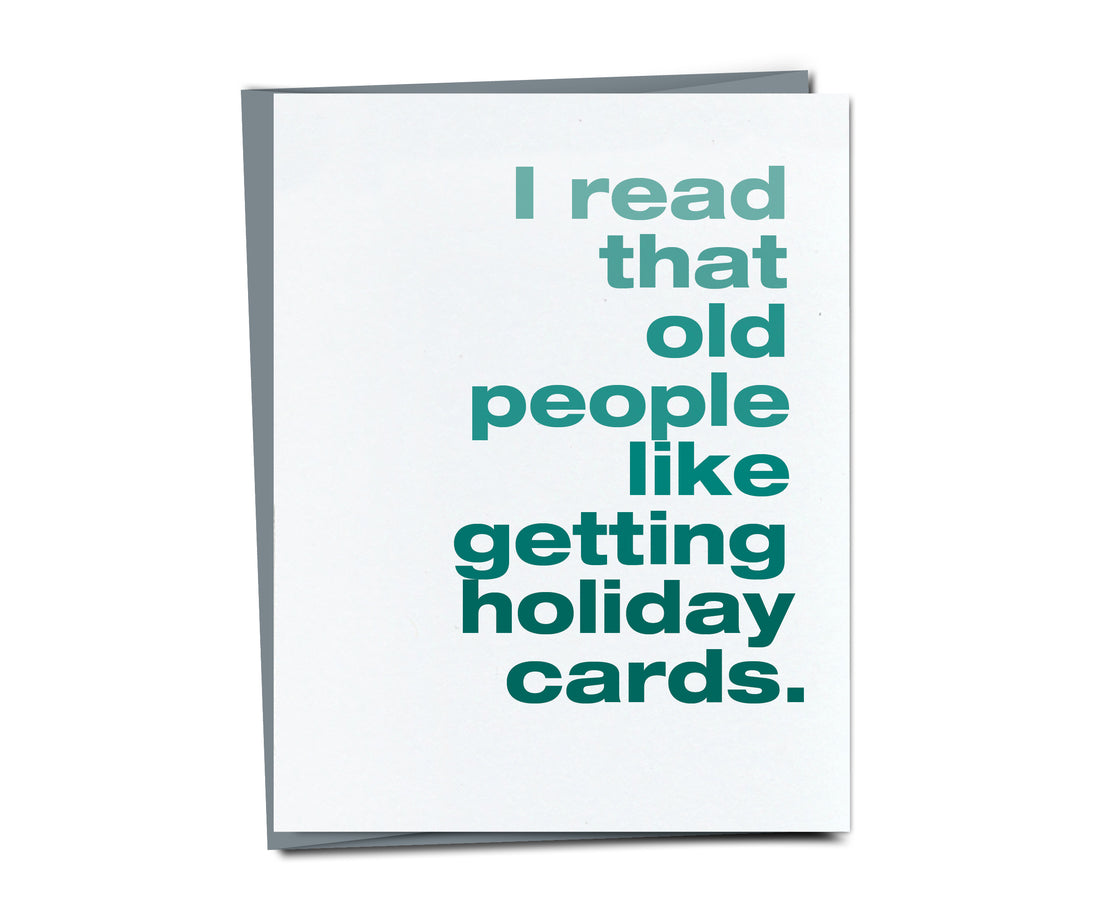 I Read That Old People Like Getting Holiday Cards - Ready to challenge stereotypes and give old folks a good laugh? This card is a snarky nod to the idea that age determines who loves holiday cards. Blank inside, it's a perfect canvas for your witty, heartwarming, or downright hilarious message. Show the world that even the younger generation knows how to spread holiday cheer with a touch of sass. So grab this card, embrace the irony, and make those old folks smile!

Blank inside; includes matching envelope.
Folded size (A2): 4.25 x 5.5 in.
Made in the USA