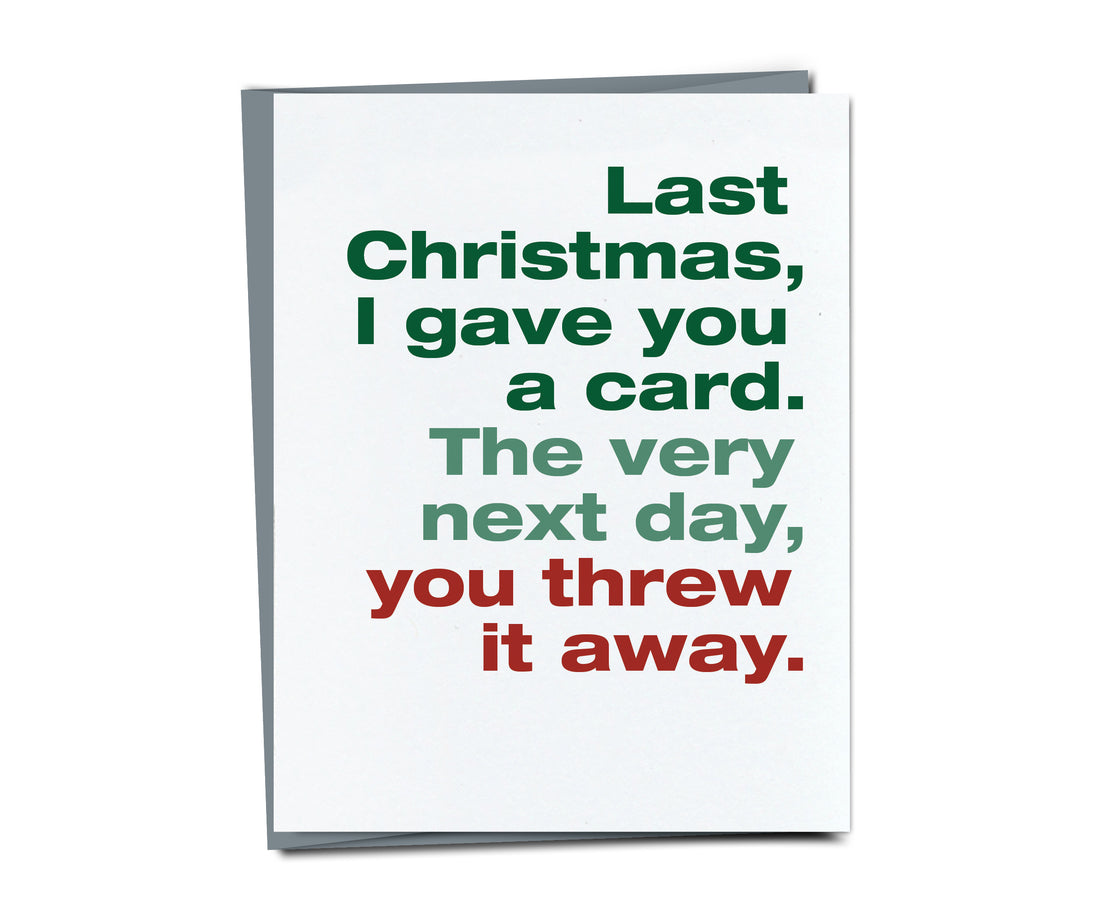 Last Christmas, I gave you a card. The very next day, you threw it away
Relive the nostalgia of last Christmas with this Wham-inspired snarky and unforgettable card. It playfully reminds them of the time you poured your heart into a card, only for it to meet an untimely demise in the trash.

Inside, you'll find a blank canvas, eagerly waiting for your own personal touch. Whether you want to cheekily reference the discarded card or start anew, this card provides the perfect opportunity to extend your unique message and reignite the holiday spirit.So grab this card, add your own twist of humor or heartfelt sentiment, and let's make this year's card one that won't be so easily forgotten!
Blank inside; includes matching envelope.
Folded size (A2): 4.25 x 5.5 in.
Made in the USA