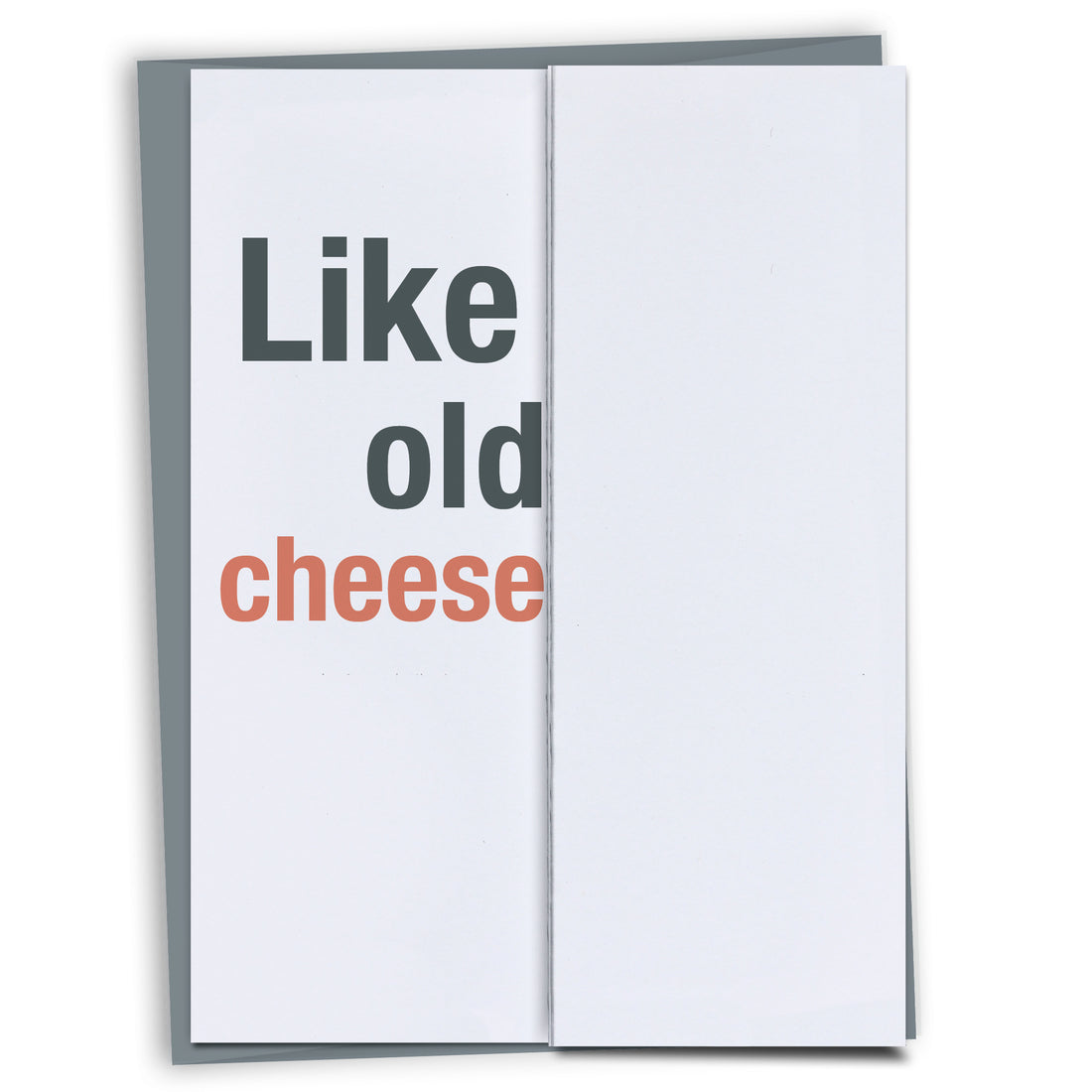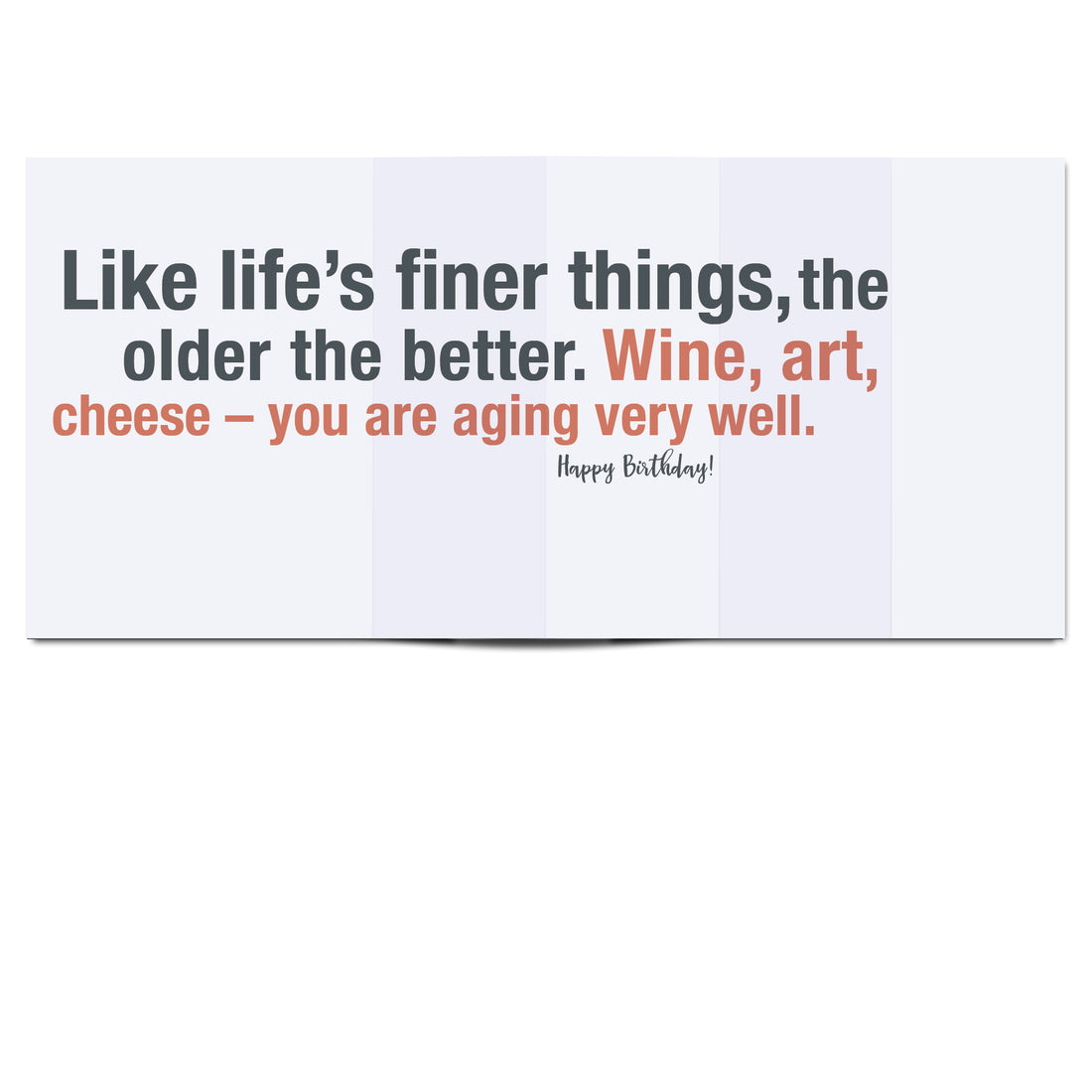 Just getting older with age! 
Folded: Like old cheese
Unfolded: Like life's finer things, the older the better. Wine, art, cheese – you are aging very well. Happy Birthday!
Folded size (A6): 4.5 x 6.25 in.
Unfolded size: 13.5 x 6.25 in.
Fold-out cards open to reveal a hidden message. Ships with regular postage stamp; includes matching envelope.
Made in the USA
Perfect, nice quality and quick shipping. Thx!
I am very happy with my purchase, great quality. Highly recommended seller!
This is my second year ordering cards from Finch and Hare. I love the format of the card and how unexpected it is to the receiver. I got Christmas cards for the relatives last year and it was hilarious watching their faces. I love it that they are not rude cards as they appear to be but genuinely funny and creative. I am a big fan!