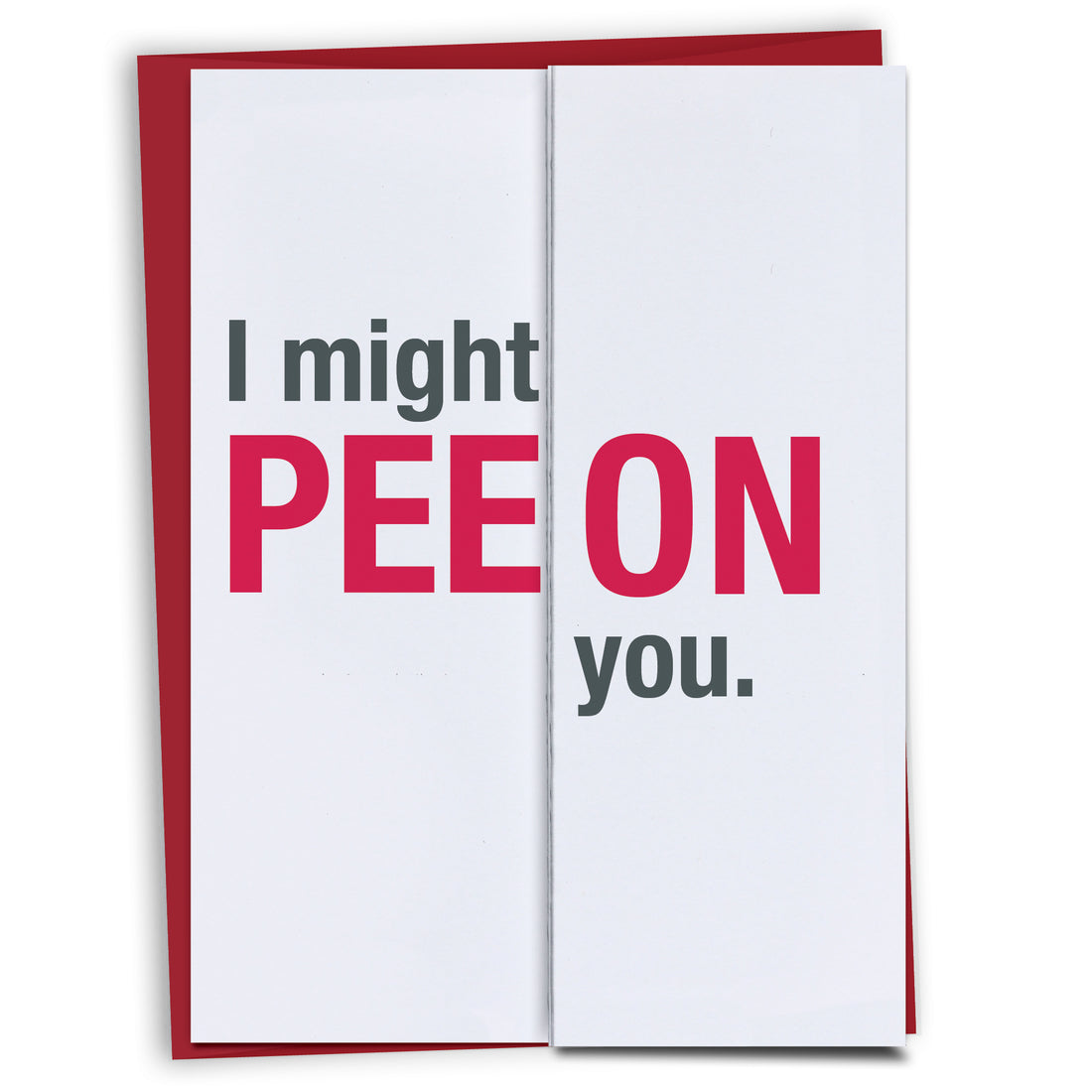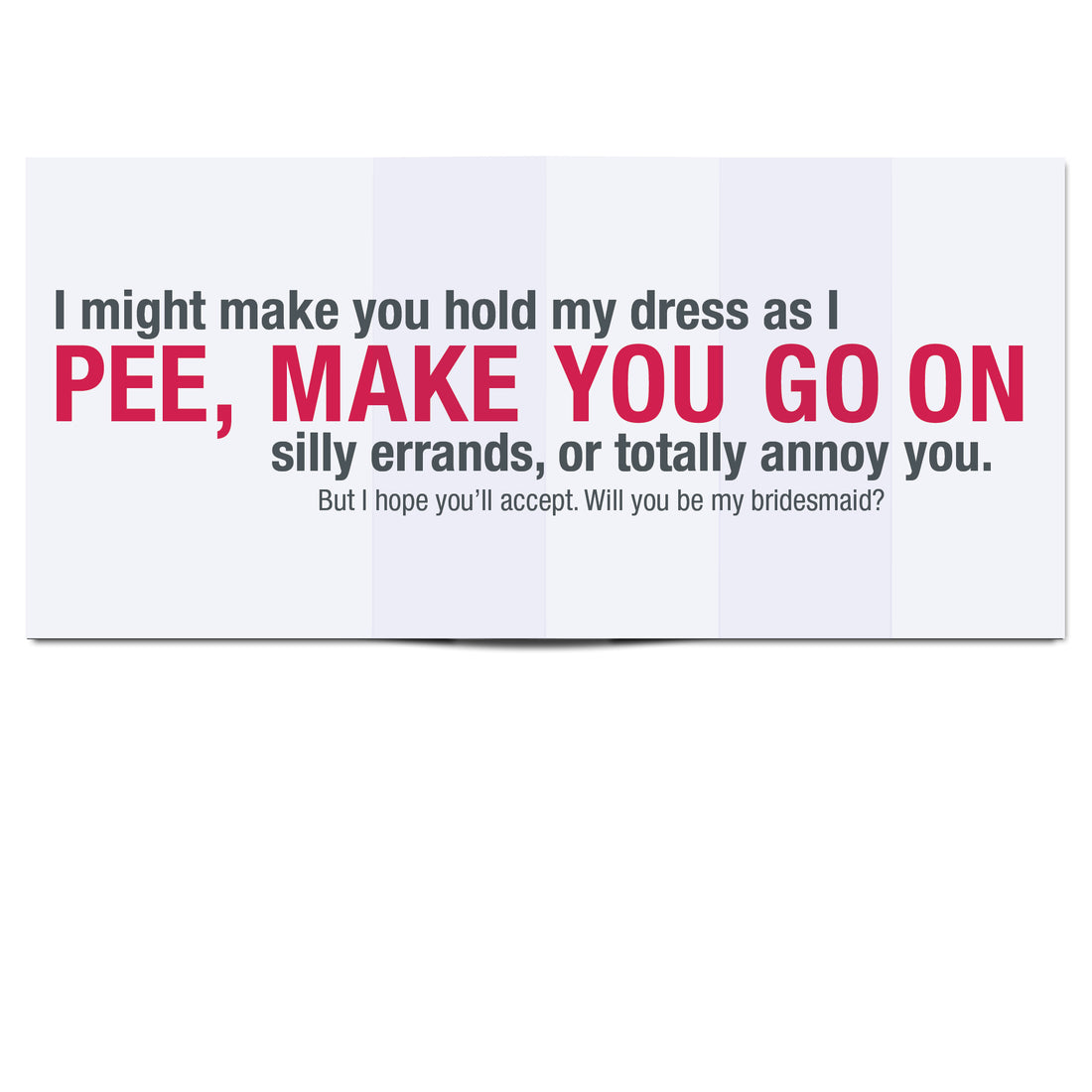 This funny "Will you be my bridesmaid" card lays out the honest risk of holding your dress. Make sure they have a sense of humor and have some way to open the card, or you'll be down one member of your bridal party.

Select recipient from drop-down, or pick OTHER and specify recipient in "notes" section at checkout.
Folded: I might pee on you.
Unfolded: I might make you hold my dress as I pee, make you go on silly errands, or totally annoy you. But I hope you'll accept. Will you be my...(bridesmaid, maid of honor, etc.)?
Folded size (A6): 4.5 x 6.25 in.
Unfolded size: 13.5 x 6.25 in.
Fold-out cards open to reveal a hidden message. Ships with regular postage stamp; includes matching envelope.
Made in the USA
*Item not available for wholesale.
Absolutely amazing! Came so fast too!
So many bridal things are sappy, so this is perfect for the not super serious brides like me. It came quickly, was reasonably priced, and was the perfect way to ask my bridesmaids to join me.what a great find!
My bridesmaids loved this card! They shipped t super fast and it was super cute and funny!