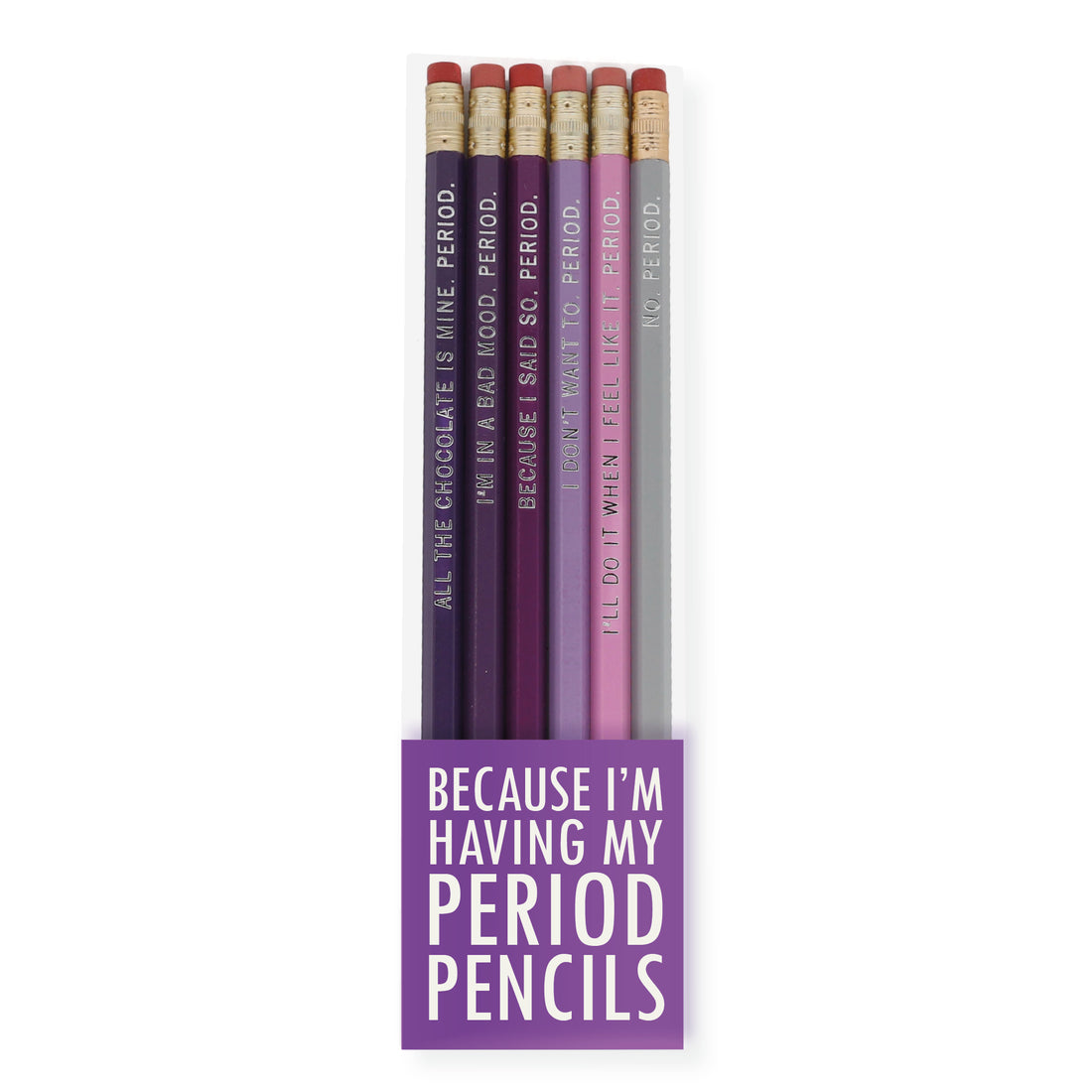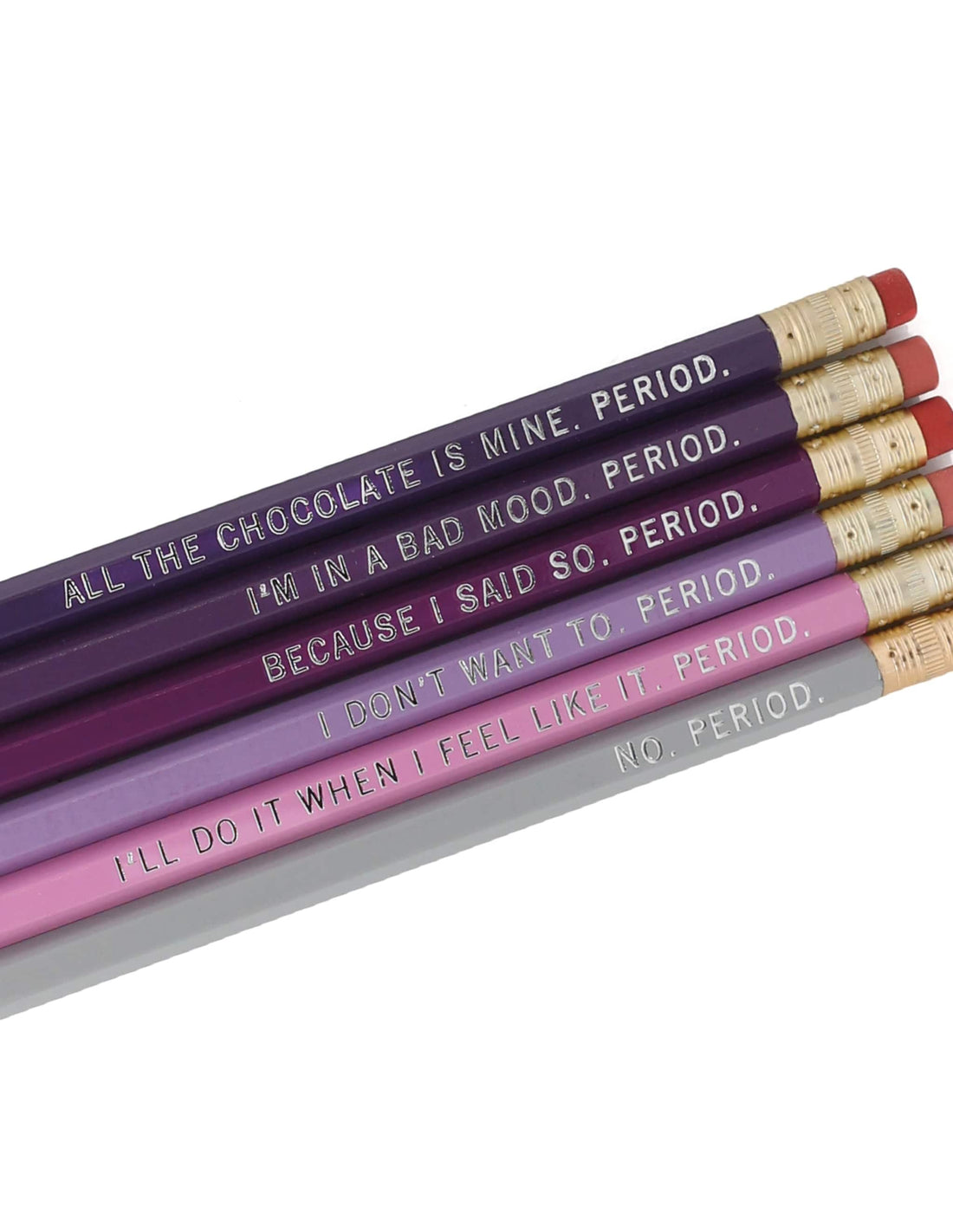 Because you don't need another excuse. Period. Shades of purple and gray pencils, hand-pressed with silver foil with Because I'm having my period pencils tag.
Set of 6:
All the chocolate is mine. Period.
I'll do it when I feel like it. Period. 
I'm in a bad mood. Period.
Because I said so. Period.
I don't want to. Period.
No. Period.