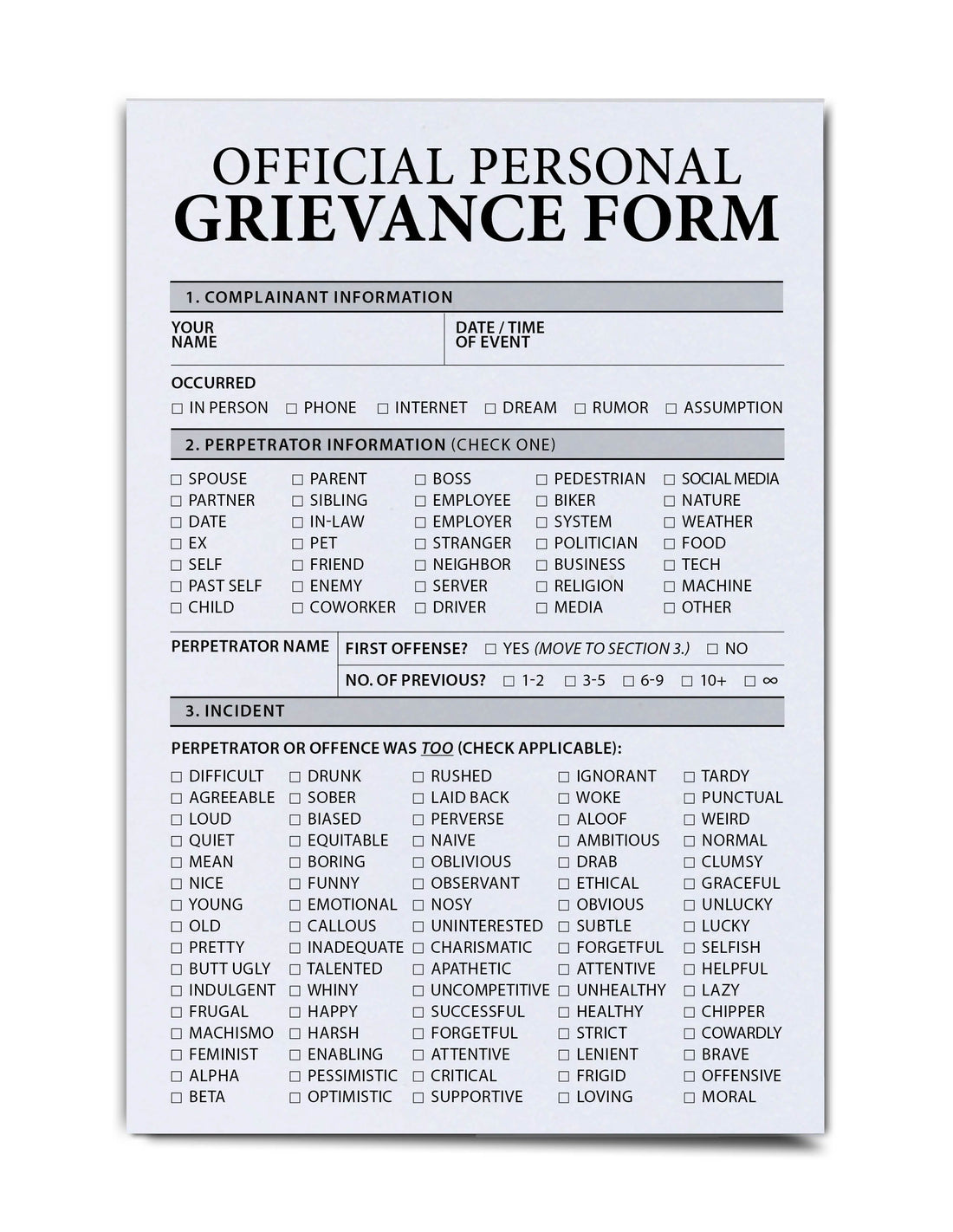 Personal Grievance Note Pad
Tired of forgetting why you're so mad? Wish you had the justification for your irritability? Whether you are heading back into society or dealing with everyday interactions, keep track of all those little annoyances with this Personal Grievance Note Pad.
Includes:
• Personal Grievance note pad (4x6")

Awesome!!
Perfect gift for my friend on his 50th bday ;)
Just as described, hilarious, made for a good gift for a coworker
I always love Finch and Hare products. This funny notepad for my coworker no exception. Great quality and very well packaged. Thank you!