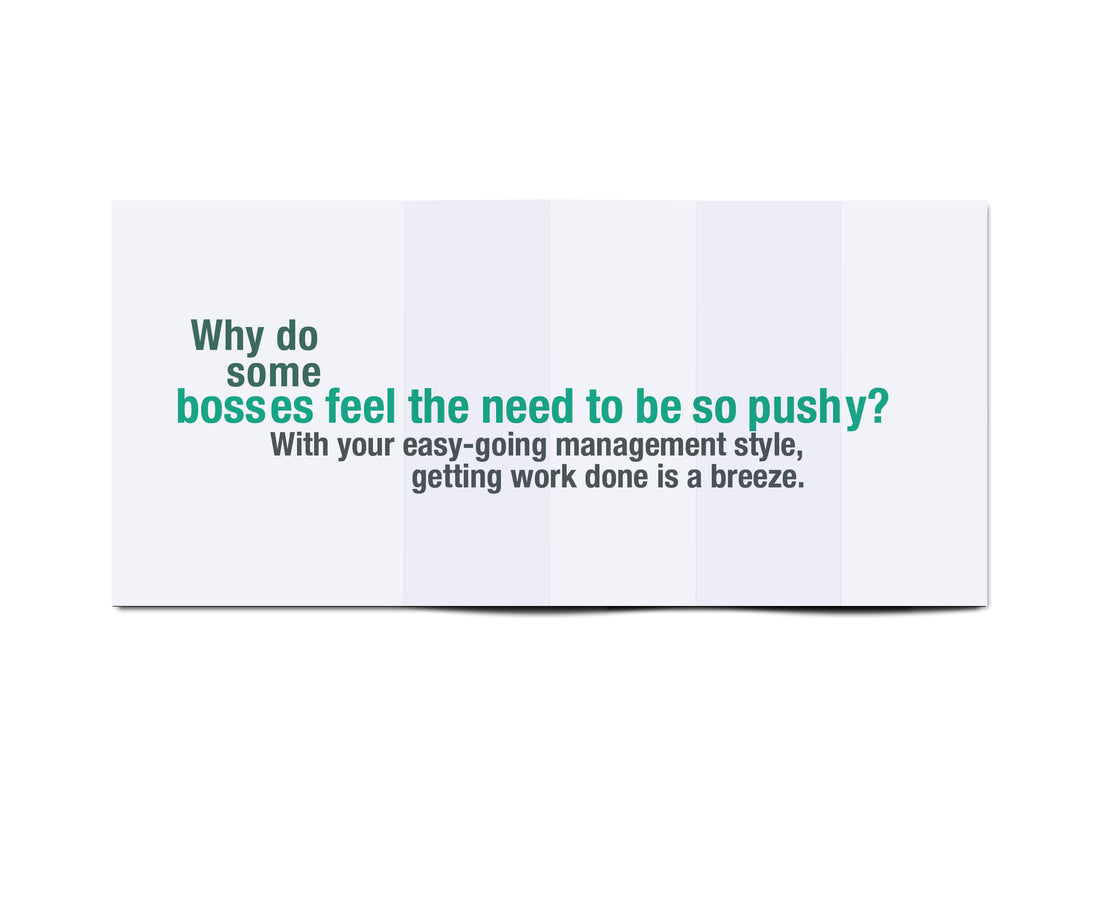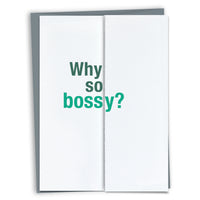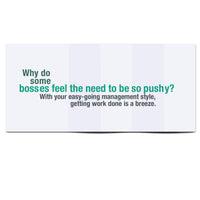 Designed specifically for those who dare to poke a little fun at their boss and perfect for birthdays or Boss's Day, this card strikes a playful balance between humor and recognition. It's a snarky nod to the frustration of demanding bosses while slyly acknowledging your boss's laid-back approach. Show appreciation with a twist of sarcasm and let your boss know they're a breath of fresh air in the corporate world.
Folded: Why so bossy?
Unfolded: Why do some bosses feel the need to be so pushy? With your easy-going management style, getting work done is a breeze. 
Folded size (A6): 4.5 x 6.25 in.
Unfolded size: 13.5 x 6.25 in.
Fold-out cards open to reveal a hidden message. Ships with regular postage stamp; includes matching envelope.
Made in the USA