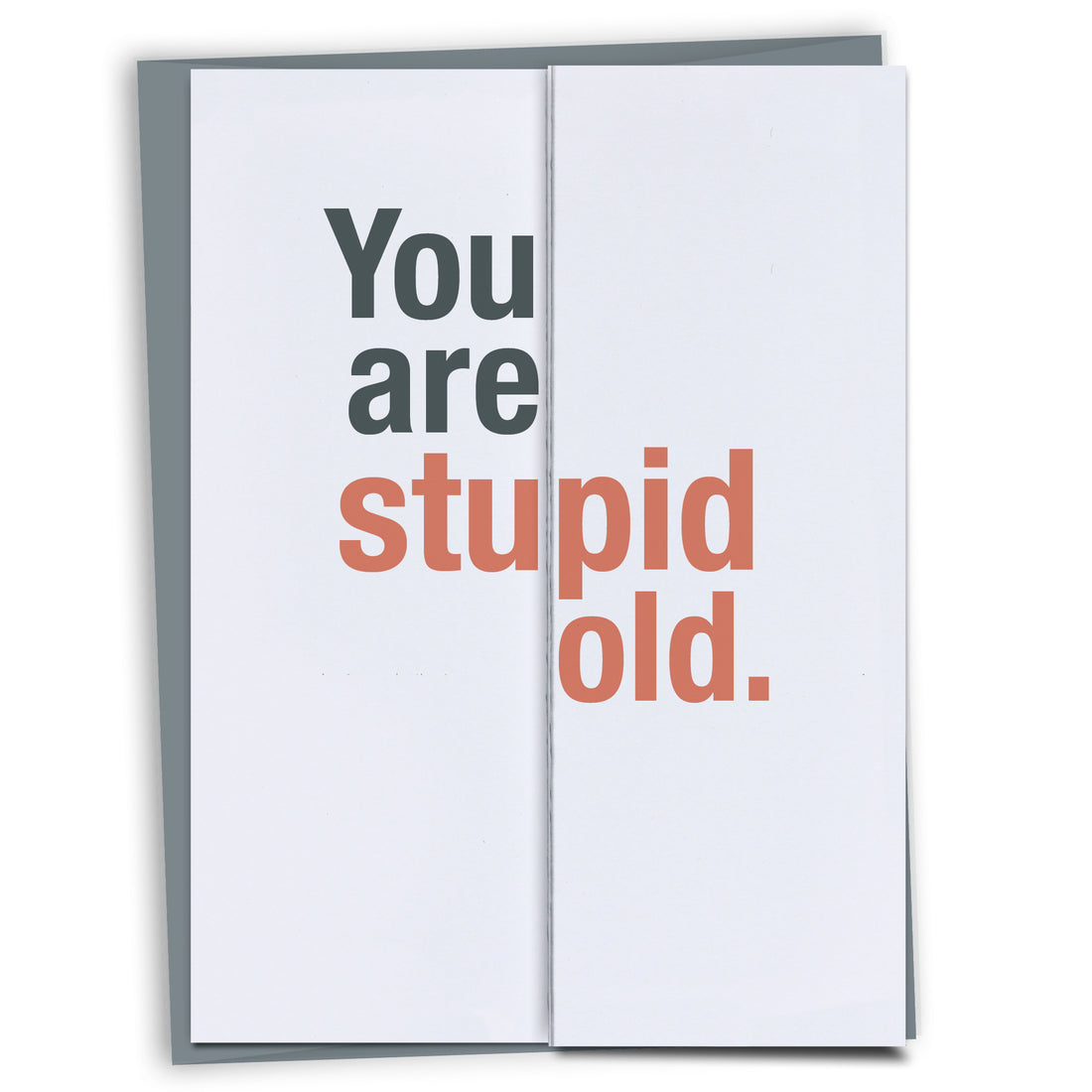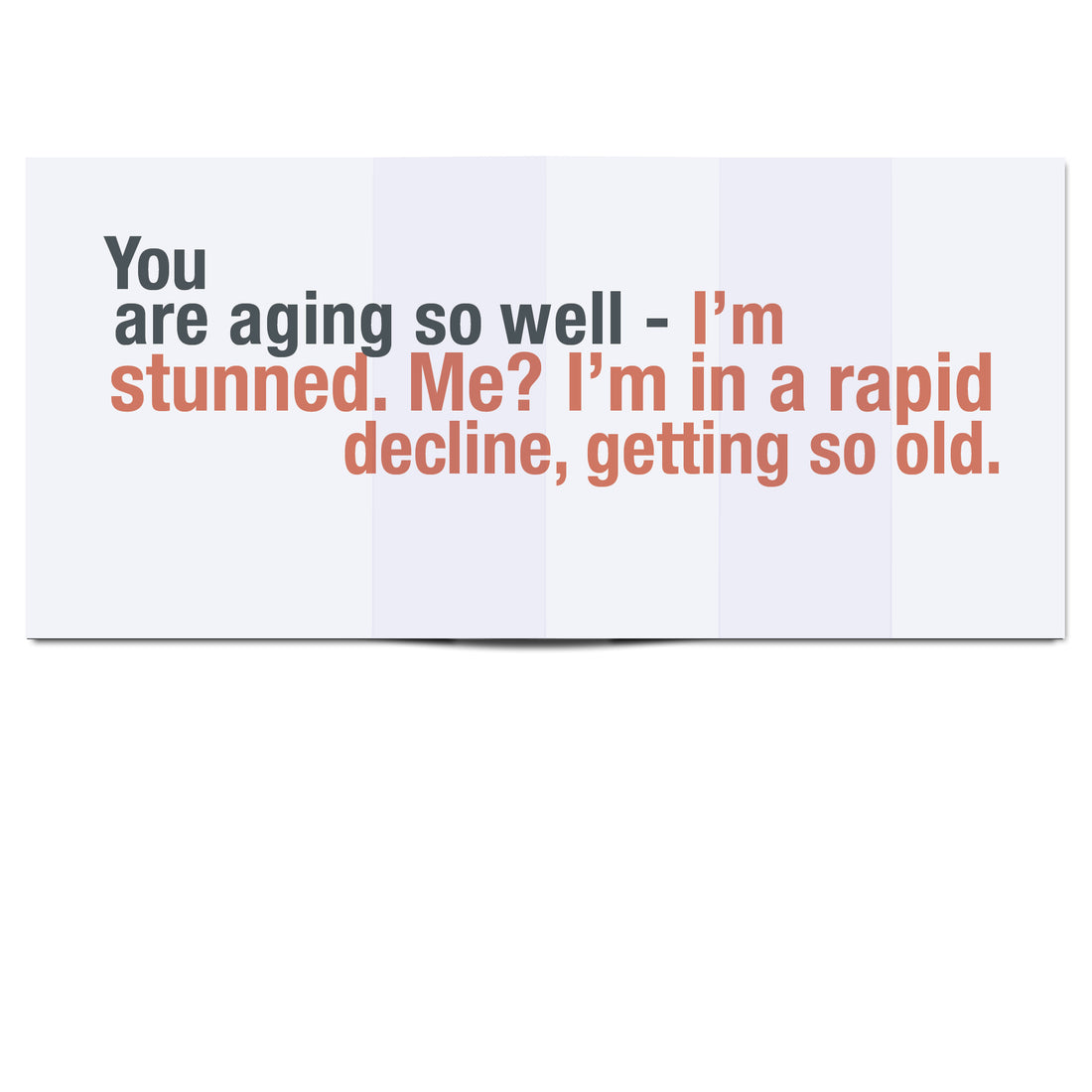 It's dumb how old you are.
Folded: You are stupid old.
Unfolded: You are aging so well - I'm stunned. Me? I'm in a rapid decline, getting so old.
Folded size (A6): 4.5 x 6.25 in.
Unfolded size: 13.5 x 6.25 in.
Fold-out cards open to reveal a hidden message. Ships with regular postage stamp; includes matching envelope.
Made in the USA
Hilarious
These cards are the best. I keep one on my desk just to make me laugh.
Great cards! So funny & well made!
These are hilarious. Cannot wait to send to a friend.