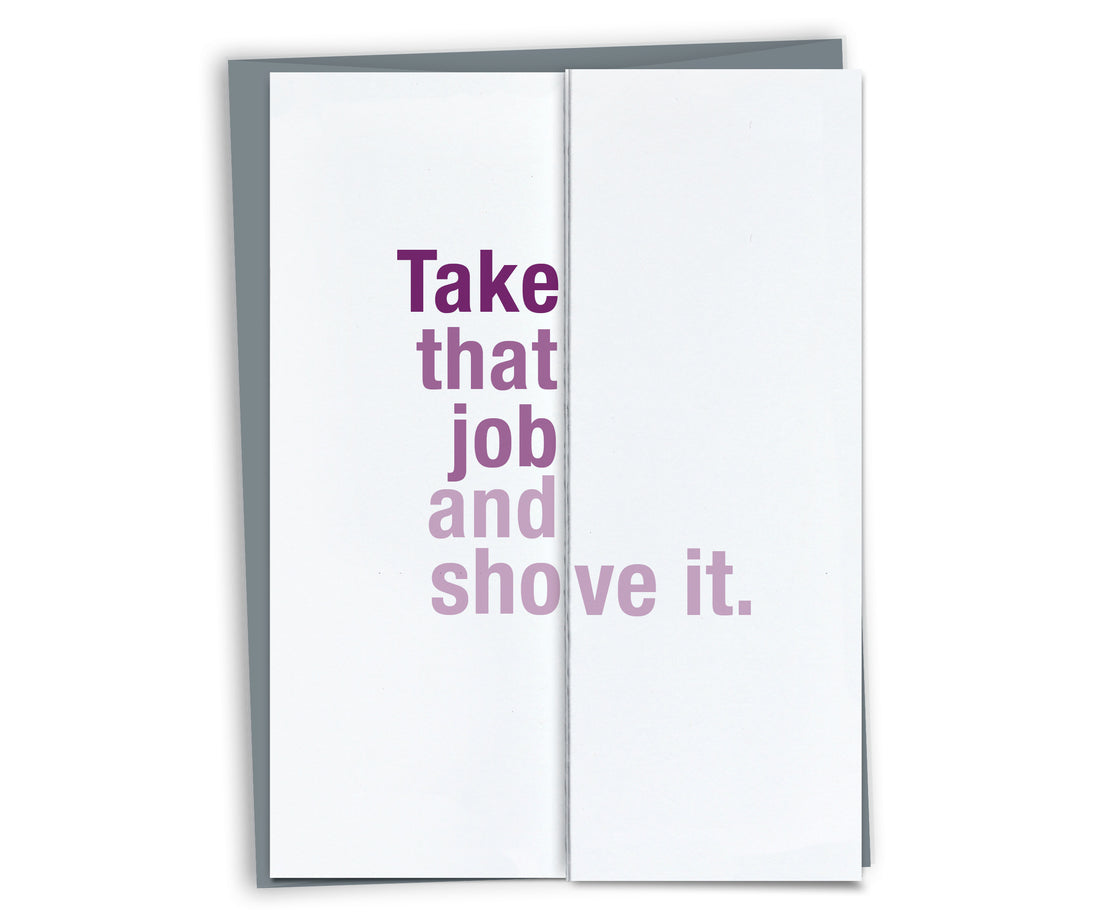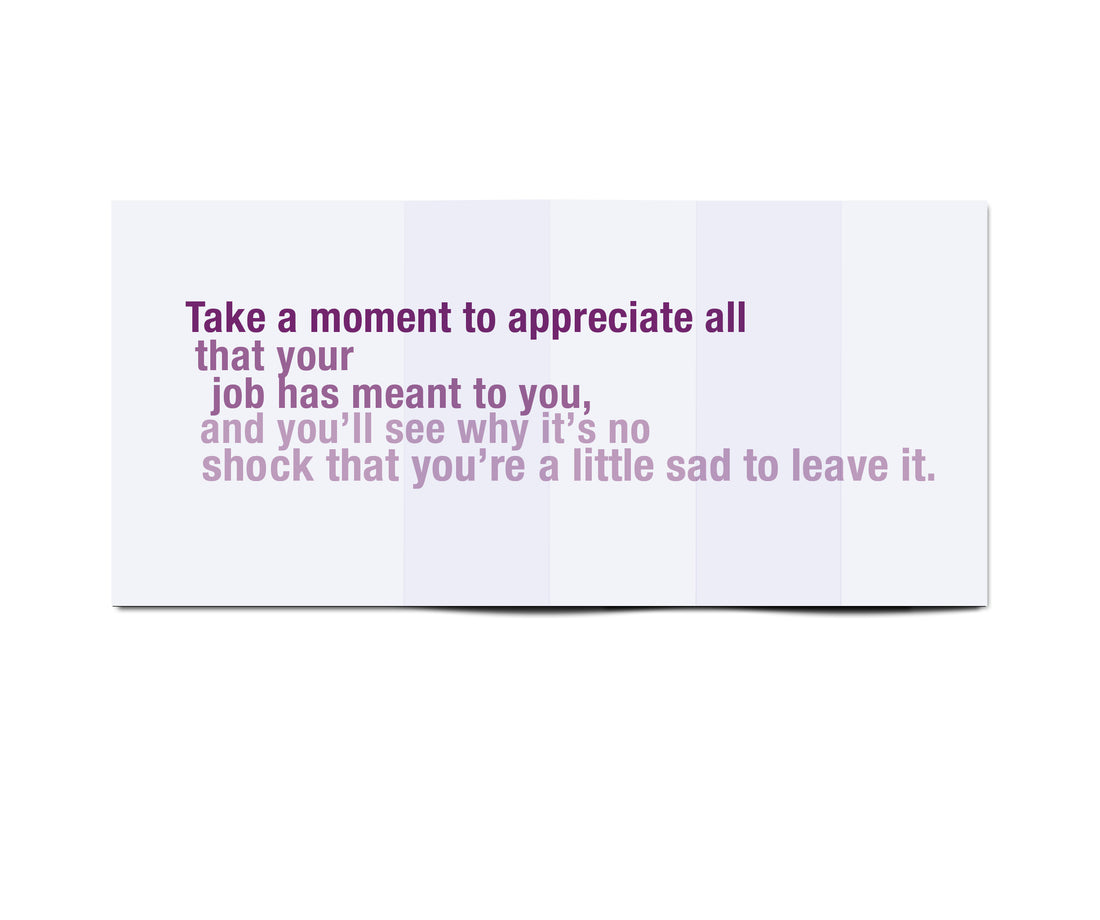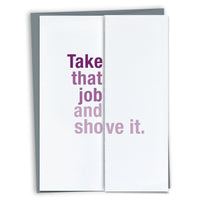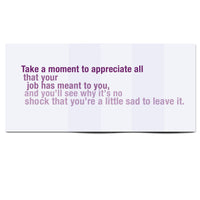 Take That Job and Shove It
Say goodbye to the mundane and hello to our snarky and clever fold-out greeting card, designed for those who are either retiring or jumping ship to a new job. This accordion-folded gem is not your typical mushy farewell card. We've injected it with a perfect blend of sarcasm and introspection, because let's face it, leaving behind the daily grind is a cocktail of mixed emotions. We're here to celebrate this significant career milestone with a touch of snark and heartfelt contemplation. Get ready to make the recipient laugh, ponder, and perhaps question their life choices – in a good way, of course!

Folded: Take that job and shove it.
Unfolded: Take a moment to appreciate all that your job has meant to you, and you'll see why it's no shock that you're a little sad to leave it.

• Unique fold-out card printed on heavy card stock
• Matching envelope
• A6 size: Folded: 4.5 x 6.25", Unfolded: 13.5 x 6.25"
Folded size (A6): 4.5 x 6.25 in.
Unfolded size: 13.5 x 6.25 in.
Fold-out cards open to reveal a hidden message. Ships with regular postage stamp; includes matching envelope.
Made in the USA