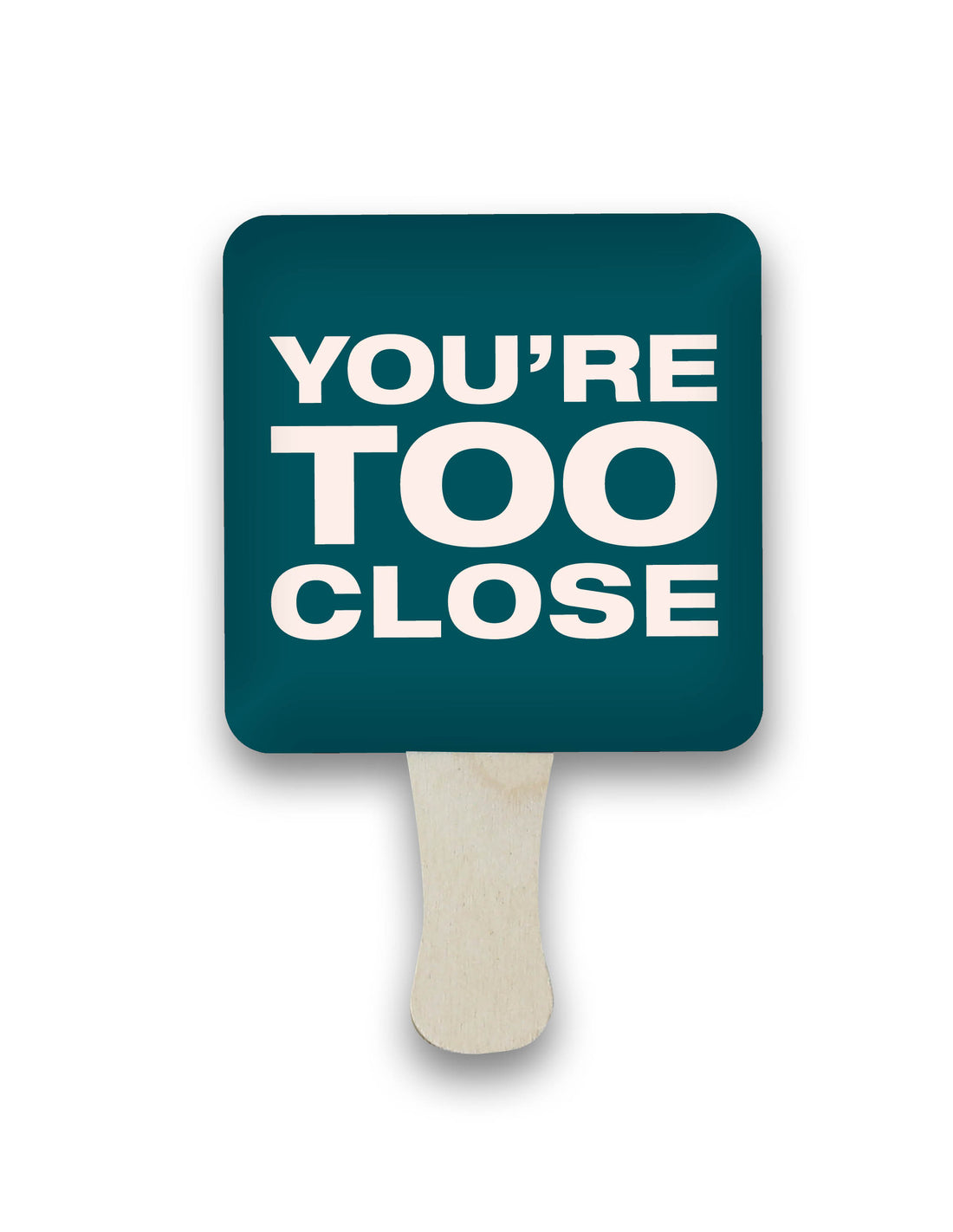 Guard your personal space with humor. 6" tall paper sign/fan (including handle)
YOU'RE TOO CLOSE on one side, logo on back
Professionally printed in the USA.
Love it for the office @ work!
These cute little signs made perfect gifts for my team that has to be in the office often!