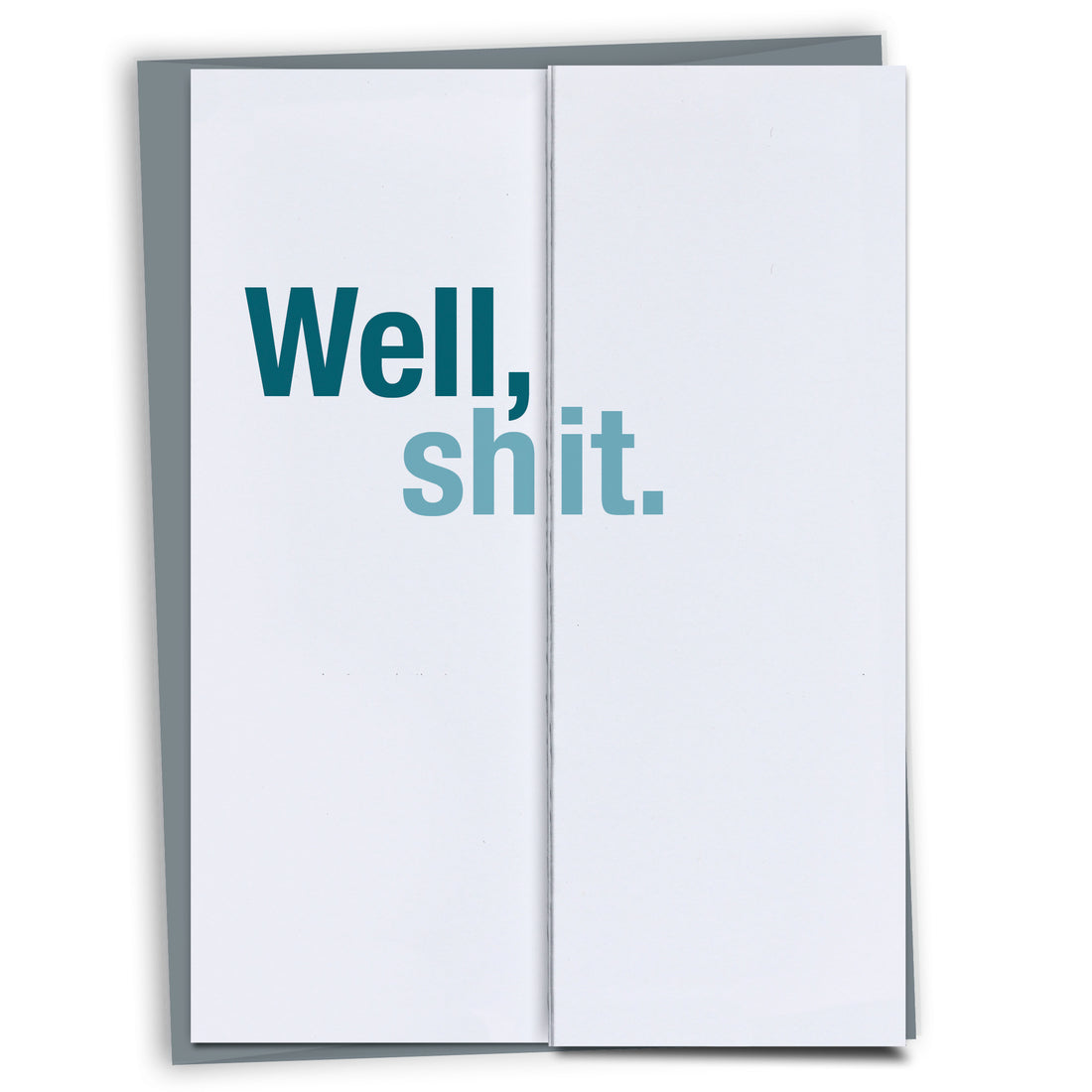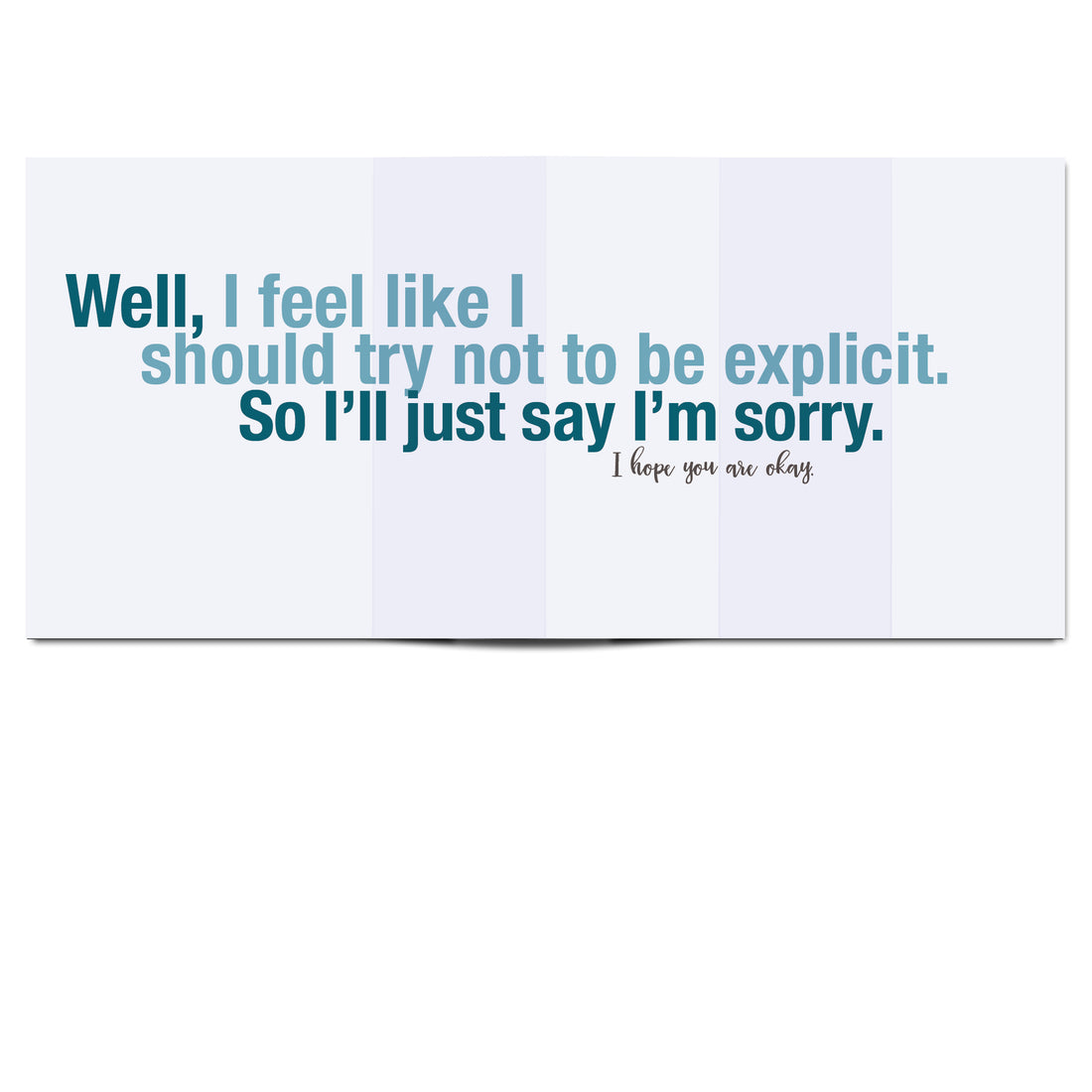 Unique sympathy card.
Folded: Well, shit.
Unfolded: Well, I feel like I should try not to be explicit. So I'll just say I'm sorry. I hope you are okay.
Folded size (A6): 4.5 x 6.25 in.
Unfolded size: 13.5 x 6.25 in.
Fold-out cards open to reveal a hidden message. Ships with regular postage stamp; includes matching envelope.
Made in the USA