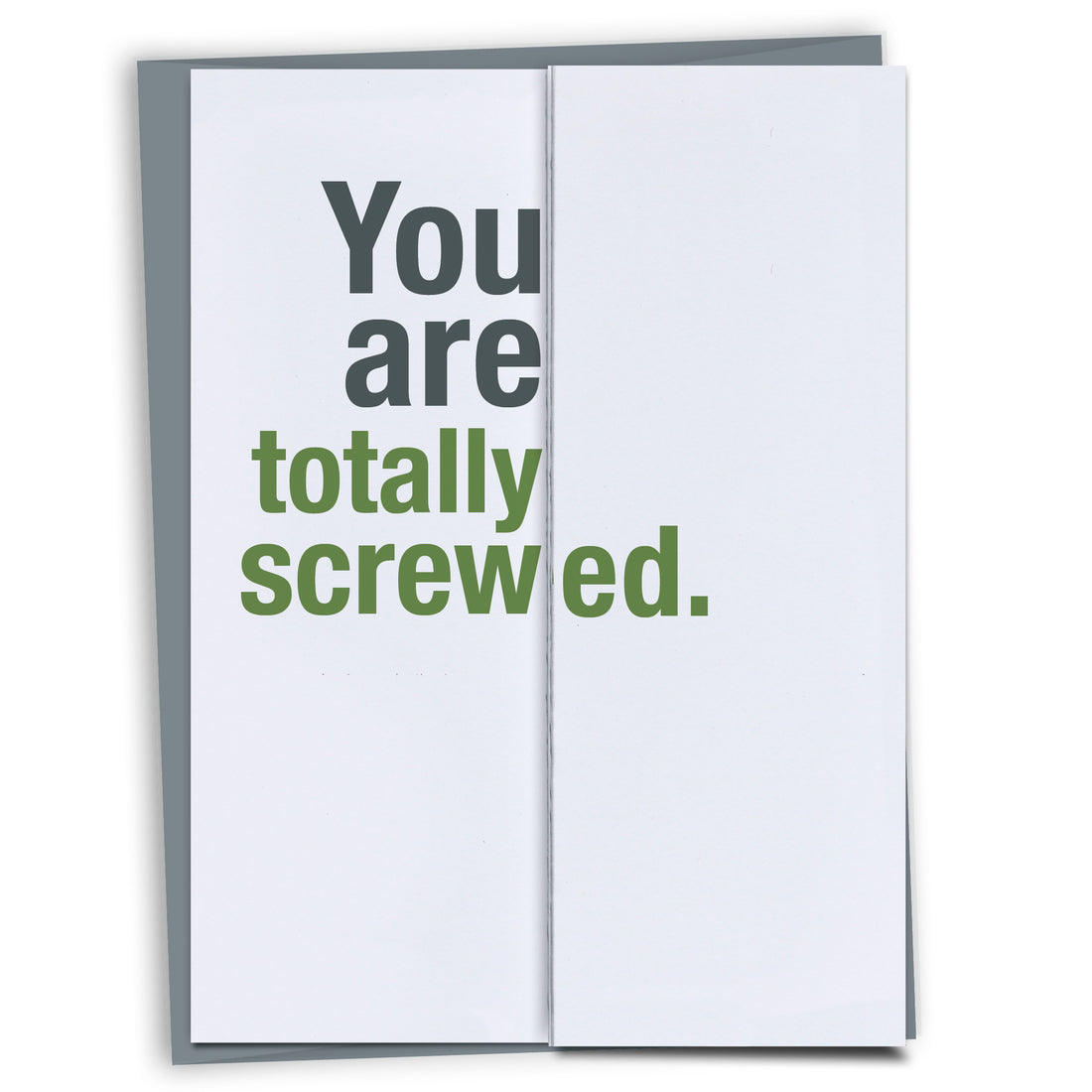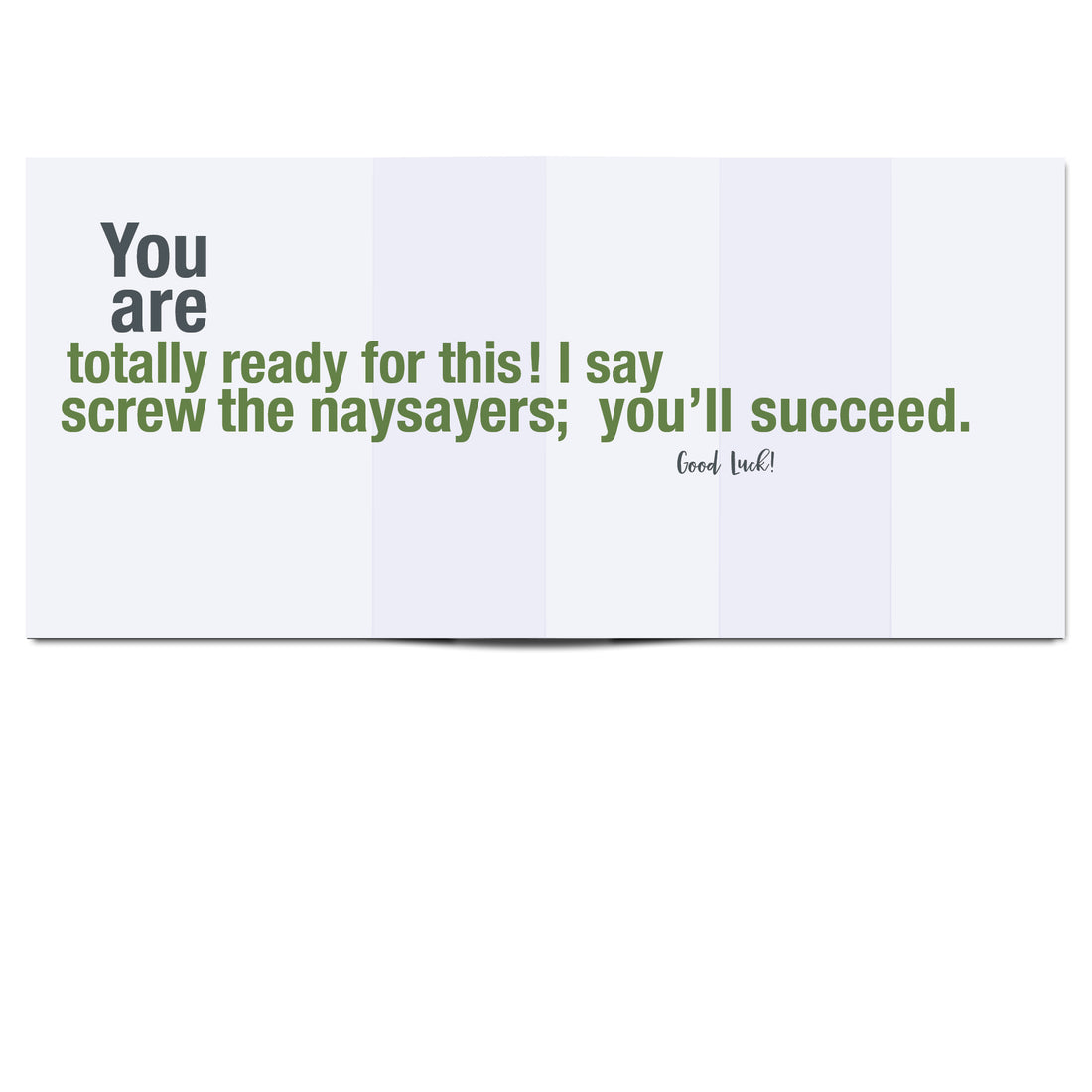 This card is great for event such as going away parties, promotions, kindergarten graduations & starting a new task in Grand Theft Auto!
Folded: You are totally screwed.
Unfolded: You are totally ready for this! I say screw the naysayers; you'll succeed. Good luck!
Folded size (A6): 4.5 x 6.25 in.
Unfolded size: 13.5 x 6.25 in.
Fold-out cards open to reveal a hidden message. Ships with regular postage stamp; includes matching envelope.
Made in the USA
Funny card, crisp and clean printing. Two thumbs way up!!!
Many thanks for the fast shipping too!
Love this card! Great quality.