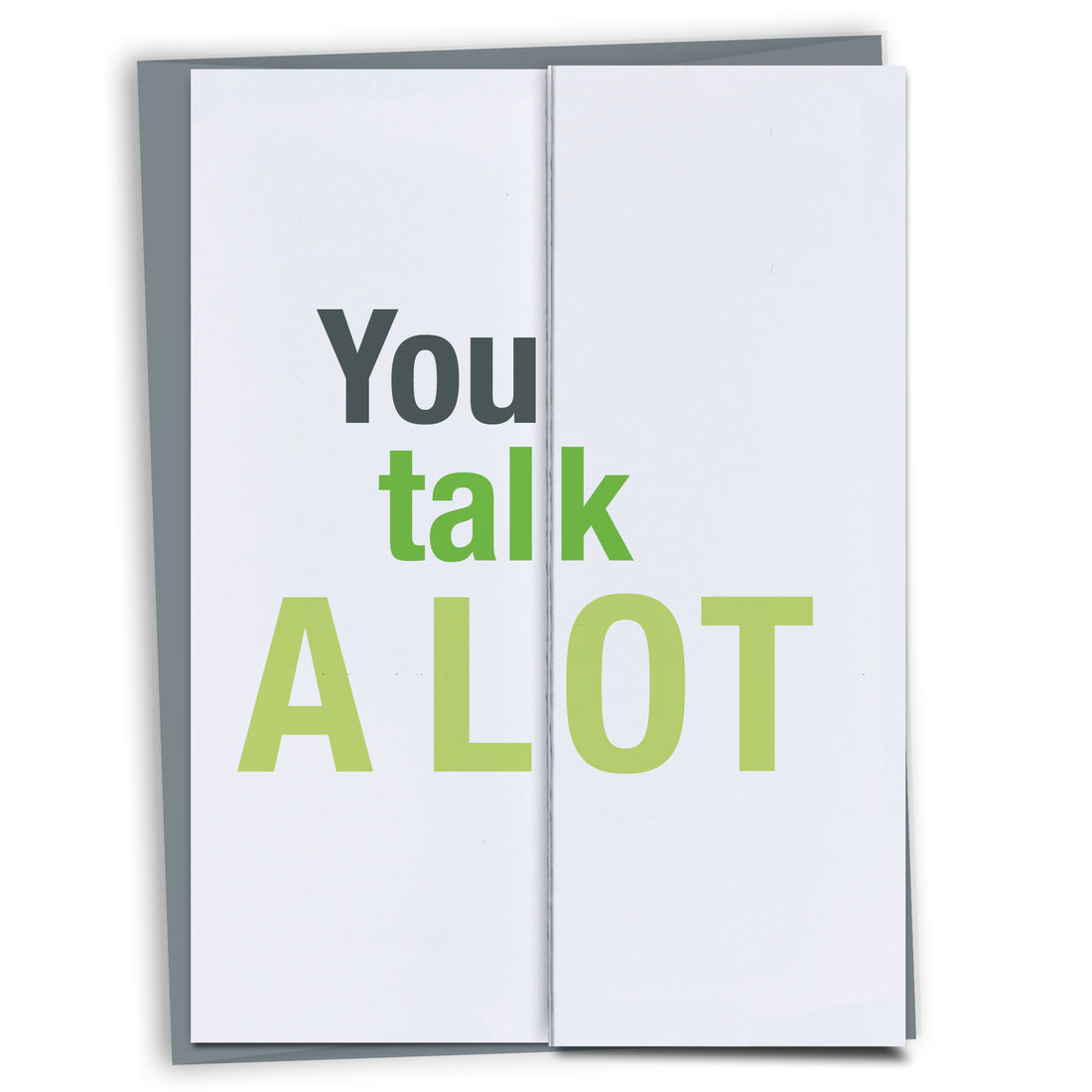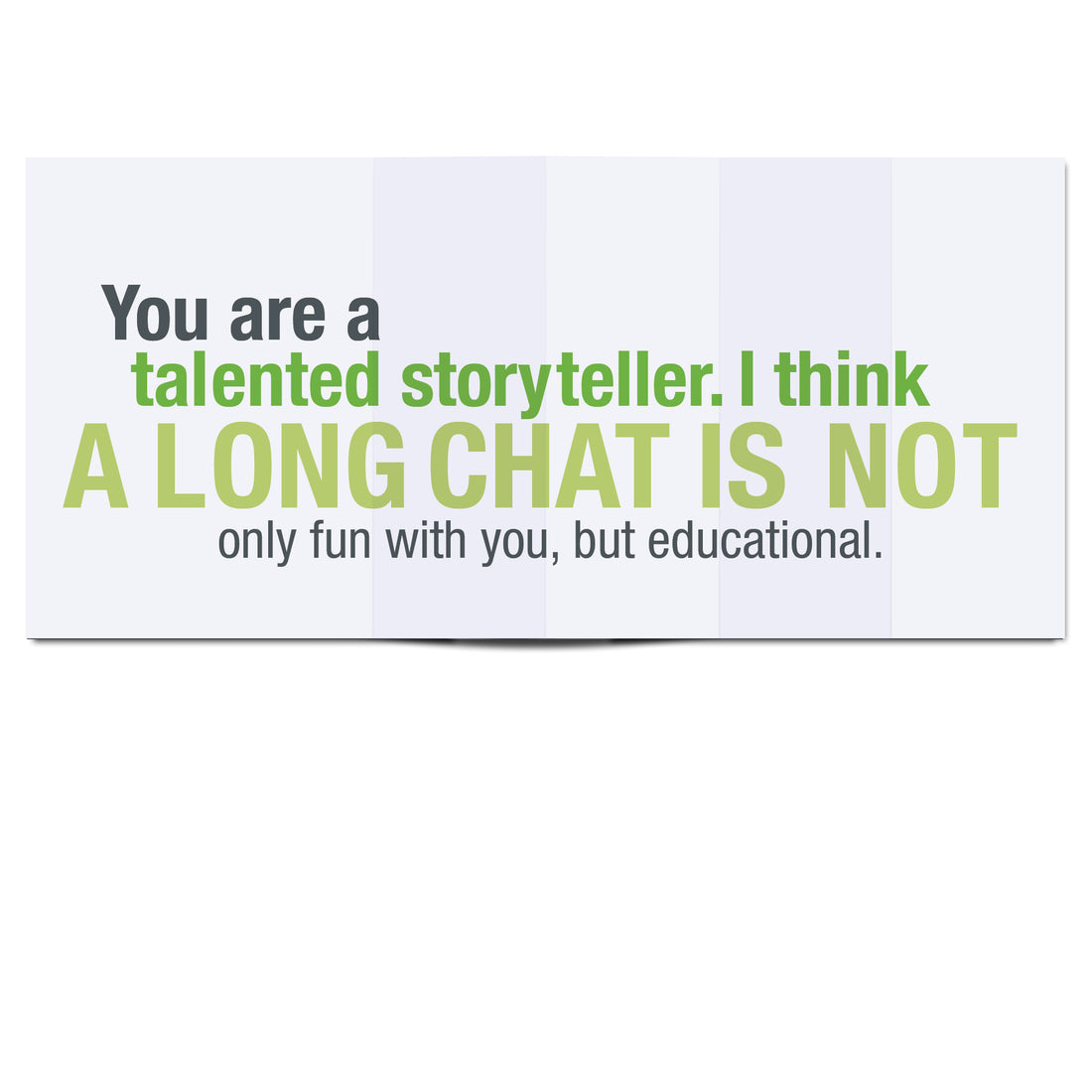 Either mail this card or hand it to them & run because you just know they are going to want to talk about it. A lot.
Folded: You talk a lot.
Unfolded: You are a talented storyteller. I think a long chat is not only fun with you, but educational.
Folded size (A6): 4.5 x 6.25 in.
Unfolded size: 13.5 x 6.25 in.
Fold-out cards open to reveal a hidden message. Ships with regular postage stamp; includes matching envelope.
Made in the USA
I've had some of these cards saved in my favorites for a long time. I'm so glad I finally purchased a couple. They are very high quality and arrived quickly.
Great item and quick ship!
I love these cards! They are great for giving to someone who can appreciate the humor behind them. Make sure you look at where you can write in the card without ruining the way it folds out.